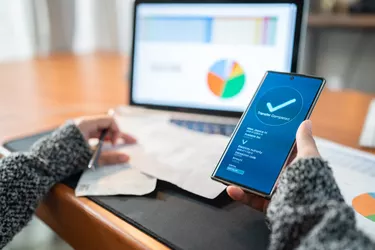 Chase Bank offers credit cards, loans and other banking services to customers all over the world. If you are a Chase customer you have the ability to do all of your banking and manage all of your accounts online. Online banking and account management with Chase allows you to check your balances, transfer funds and make payments online. You can easily access your Chase account by logging in from any computer.
Step 1
Get on the computer and go to the Chase website at chase.com. If you have not registered for an online account with Chase, do that now by clicking "Get a User ID."
Step 2
Indicate whether or not your accounts are personal or business accounts and enter the account number or card number and your Social Security or tax ID number.
Step 3
Create a user ID. Your user ID must be eight to 32 letters or numbers and cannot use any characters such as punctuation; it must have at least one number and one letter. Click "Next" to create a password, enter your personal information and confirm your registration. Once you submit your registration you have created your account and can view the information immediately on your account homepage.
Logging in to Your Chase Account
Step 1
Go to the Chase website to log in to your existing Chase account.
Step 2
Enter your user ID and password in the fields on the left-hand side of the page and click "Log On."
Step 3
Navigate your account homepage to manage your account by selecting the options you want to view.
Resetting a forgotten Username or Password
Step 1
Go to the Chase website to log in to your account. If you forget your username or password click the "Forgot User ID or Password" link in the login box.
Step 2
Read the options and select the one that best describes how Chase can identify you, such as by your Social Security number or tax ID number. Select which accounts you want to be identified by and enter the required information as it appears with your selections.
Step 3
Click "Next." Your user ID or temporary password are emailed to you at the email address you used to create your account. You can change your temporary password when you log back into your account.