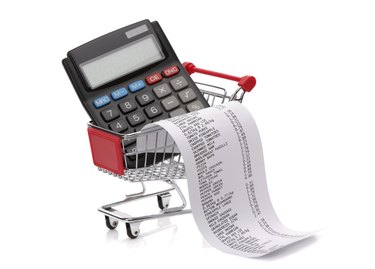 Food stamps are distributed by local agencies that administer the federally funded Supplemental Nutrition Assistance Program, or SNAP. In Atlanta, you can apply for food stamps by phone, through the mail or online. Your application is typically processed within 30 days from the date of filing. If your application meets specific criteria regarding little or no income, however, it might be processed within seven days. A notice is mailed stating whether the household is eligible for food stamps. If you want to check the status of an application, you have a few options.
Online
Visit the Georgia Department of Human Services' COMPASS (Common Point of Access to Social Services) website and select the "Application Status Check" tab. Input your username and password and select the log-in button to check the status of your application. This service is available from 7 a.m. to 7 p.m. Monday through Friday.
Office
Visit a Fulton County DFCS office, which serves the Atlanta region. The Northwest service center and three satellite offices in Region 14 provide assistance to specific geographic areas within the county. Contact the DFCS office to determine which location serves your place of residence. You will need to provide photo identification and your Social Security number.
Phone
Speak with an agent by phone at the Georgia One Customer Contact Center by calling 1-877-423-4746. The agent will request the name, address and Social Security number of the primary household member. Agents are available by phone from 8 a.m. to 5 p.m. Monday through Friday.