Members of the Weis Markets Preferred Shoppers Club earn rewards points when they purchase groceries. These points can be redeemed for a discount at certain gas stations, including participating Sheetz gas stations. To do so, use your Preferred Shoppers Club Card at the Sheetz gas pump.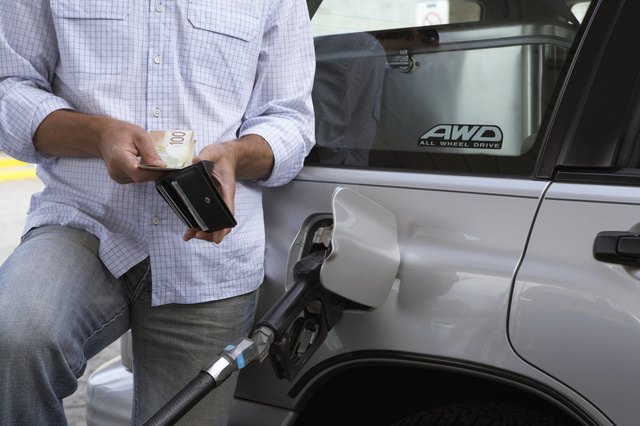 credit: Noel Hendrickson/Photodisc/Getty Images
Redeeming Your Points
Swipe your wallet-sized Weis Preferred Shoppers Club Card at the gas pump. While Weis Gas N' Go stations accept the smaller key card, you must use the wallet-sized club card at Sheetz. Swipe your credit, debit or Sheetz Pump First Card next, as your method of payment. If you are paying by debit or credit you must accept your discount and then select the grade. If you use the Sheetz Pump First Card then the order is reversed: select your grade and then accept the discount. Complete the transaction by pumping your gas as you normally would.