Cabela's is an American outdoor recreation retailer specializing in products related to hunting, fishing and camping. The company offers consumers two ways to earn rewards -- the Cabela's CLUB Visa and the Cabela's CLUB REWARDS program. Customers can be a member of either rewards program but not both. The Cabela's CLUB Visa rewards program includes three different cards -- Visa Classic, Visa Silver and Visa Black -- which offer 2%, 3% or 5% points back on all Cabela purchases and 1% back on all purchases anywhere Visa credit cards are accepted.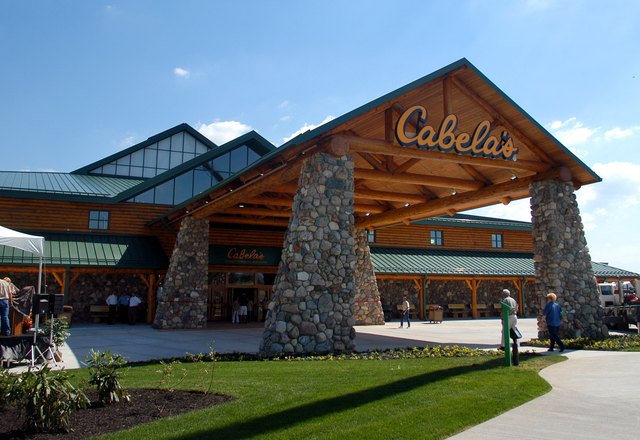 credit: William Thomas Cain/Getty Images News/Getty Images
Checking and Redeeming Points
To check account information and points, Cabela's CLUB Visa rewards members should click on the "CLUB Visa Account" link on the top center of the home page on the Cabela's website. Returning users can enter their usernames and passwords to access their online accounts, while new members -- who have not registered their cards yet -- should click on the new user "Enroll" button to manage their Cabela's Visa card online. Cardholders can use the online account to make payments, view transactions and check current reward point balances. Points earned do not expire as long as the account is open and in good standing. Accumulated points can be redeemed on the Cabela's website, at any U.S. Cabela's store or during telephone orders and can be used toward all Cabela's merchandise, including gift cards.