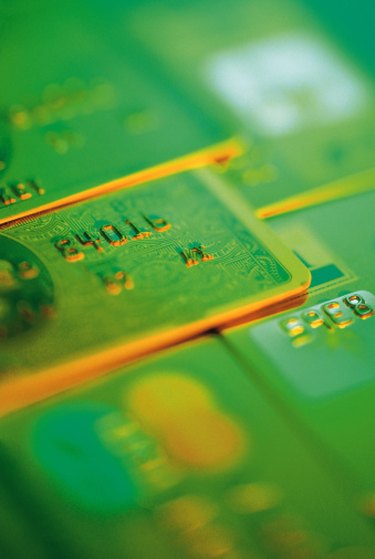 First Premiere Bank offers unsecured credit cards to individuals with bad credit and individuals with less than perfect credit. When you apply, you must have a checking account to qualify and a $95 security deposit up front. Upon paying the deposit, you will receive a credit limit of $300. The First Premiere Bank unsecured credit card may be able to help you build, rebuild and reestablish your credit history by keeping your account balances under the credit limits.
Step 1
Visit the CreditCards.com website. Go to the "search by Credit Quality" section located on the left side of the webpage and click the "Bad Credit" link.
Step 2
Scroll down to the "First Premier Bank Classic Credit Card" located in the middle of the webpage and Click the "Apply Here" button.
Step 3
Fill out and complete the secure online application with your personal information such as your name, address, date of birth, home phone and your social security number. Choose "Yes" or "No" for your checking account and click the "Privacy Notice" box to agree to the terms.
Step 4
Click "Continue" located at the bottom of the webpage. Enter your annual income in the box provided. Choose "Yes" or "No" for additional cardholders and click "Continue".
Step 5
Verify all personal information on the online application and edit if necessary. Click the "I Agree, Submit Application" button and wait 60 seconds for a response.
Tip
Pay no interest on purchases by paying your balance in full each month.