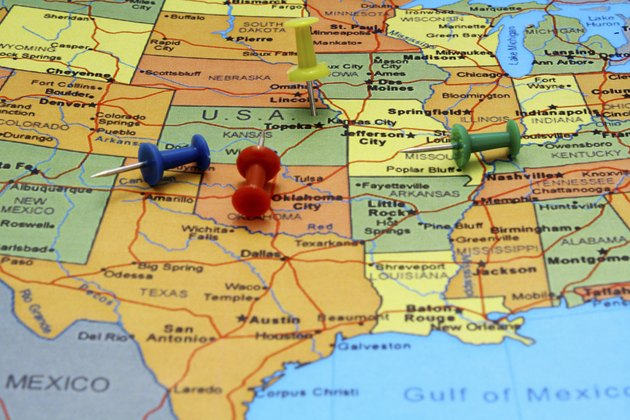 The last thing you want to do is live in a region that cripples your lifestyle because the cost of living is too high for your budget. Luckily, in the U.S., some states are cheaper to reside in than others. By living in a state where the cost of living is comparatively low, you can save money on everything from big-ticket purchases like a house to mandatory expenses such as electricity and groceries. If you want to stretch a dollar, here are some of the best places to do it.
Cheaper Costs, But Lower Pay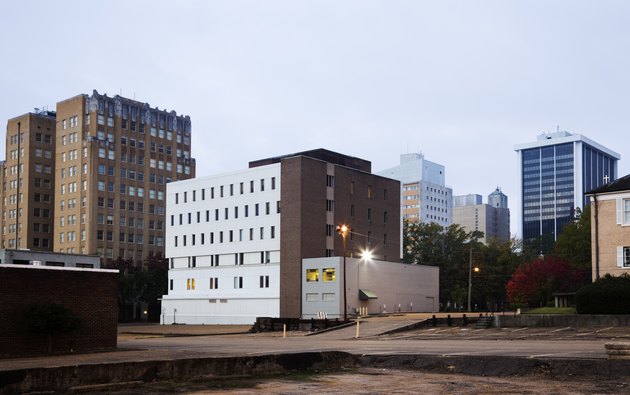 According to a 2014 CNBC report of the cheapest U.S. states to reside in, those with the lowest costs of living are all located in the South, Central and Southwestern U.S. A 2014 report from MarketWatch found the same thing, though some of the specific states differed. Incidentally, some of the cheapest states to live in also have the lowest median incomes, according to the U.S. Census Bureau. In Mississippi, for example, the average household income was less than $40,000 in 2012 compared to more than $70,000 in Maryland.
South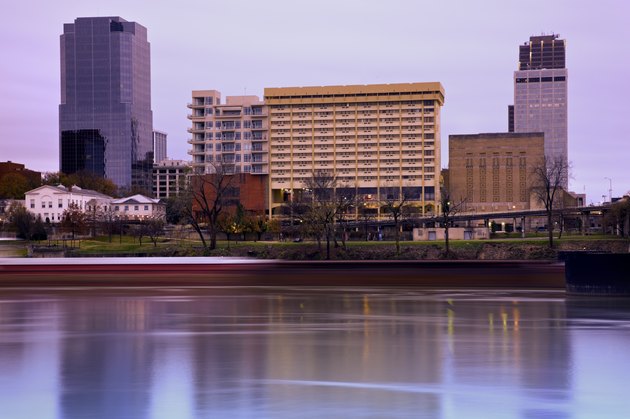 If you don't mind hot, muggy summers and extreme weather, you'll find plenty of options for inexpensive living in the South. It has seven of the 10 cheapest U.S. states, according to the CNBC report. These states include South Carolina, Tennessee, West Virginia, Alabama, Arkansas, Louisiana and Mississippi. Arkansas shines for its cheap rents -- as low as $755 per month on average as of publication -- while in Louisiana you can enjoy some of the freshest yet least expensive seafood around. And while it's not the tropics, living in Mississippi will cost you 36 percent less than living in Hawaii.
Central States
In the Central U.S., you can choose between living in Indiana and Kentucky, both of which are among the10 cheapest states according to CNBC. In Indiana, an everyday staple like milk costs an average of $2.14 per gallon as of 2014, which is 17 cents less than the national average. Kentucky, a border state with one foot in the South and one in the Midwest, has the distinction as the cheapest U.S. state, CNBC reports. It is home to the KFC fried chicken chain, so it's no surprise that the average cost of two pieces of fried chicken in Kentucky, at $3.36, is much lower than the national average of $3.71 nationally.
Southwest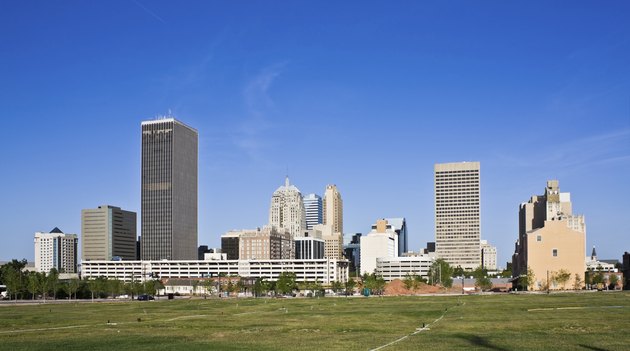 Despite all the oil gushing from its resource-rich fields, Oklahoma gets the title of the cheapest state to reside in the Southwest. Living in this state, you'll get some of the cheapest gas in the country -- at $3.24 per gallon on average as of 2014 -- and will pay less than $10 for the typical T-bone steak. Oklahoma is known for its college athletics, and Norman, Oklahoma, home to the University of Oklahoma, is among the cheapest U.S. cities to live in, according to a 2013 CBS report.