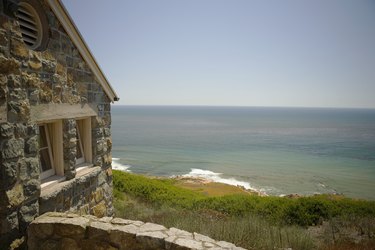 If you have always wanted to live near the Pacific Ocean, there are several choices in the United States. However, in many oceanside communities, renting a house or apartment can be prohibitively expensive. This article will suggest where to find the best bargains in oceanside living; which communities and areas are the least expensive; and how to cut the costs of renting within a given community.
Coastal Areas
There are five U.S. states that border the Pacific: Alaska, Hawaii, California, Oregon and Washington. Hawaii and Alaska have the highest cost of living, followed by California, then Oregon and Washington. The latter two states have costs of living only slightly above the national average, while Hawaii, Alaska and California are far above that average. The overall cost of living is only one factor in the cost of rental housing in oceanfront communities, however. How close the community is to an urban center matters a great deal as well as how close to the beach an individual rental property is located.
Coastal Urban Geography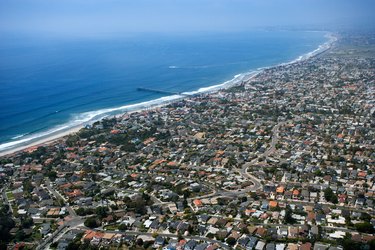 Alaska has more coastline than all the other states put together, but the terrain and climate are prohibitively severe for many people. Still, if you want the oceanfront experience, there are many choices, such as the Kenai Peninsula, Juneau and Southeastern Alaska, and communities such as Homer and Haines. Rental costs will be high, reflecting an overall high cost of living.
Hawaii is a wonderful choice if you like a gentle, pleasant and mostly unvarying climate. It may be hard to find affordable beachfront housing, but almost every community in Hawaii is near several beautiful beaches. Cost of living is high; because of Hawaii's isolation, most consumer goods have to be imported from great distances.
California offers many choices along its coastline that measures more than 700 miles. San Diego and Los Angeles are huge oceanfront cities that offer huge cultural diversity and a delightful climate. The sheer size of these urban areas means that there will be many housing choices. Rental housing directly on the beach is at a premium, but if you go even a few blocks inland, rental prices drop sharply. As you proceed northward, rental prices in Ventura and Santa Barbara will still be high, but resort/retirement communities like Pismo Beach and San Luis Obispo can be surprisingly affordable. Prices soar upward again as you reach Monterey and San Francisco, but as you continue north, they drop. The Northern California coastal towns of Eureka and Crescent City offer the cheapest living on the California coast and feature a mild climate and lovely natural surroundings.
The coasts of Oregon and Washington are dotted with small cities that are both working-class resource-based communities and popular resort destinations. The cost of living–and renting–in Oregon and Washington is quite low compared with California. The highest rents are in the most accessible places from urban areas, such as Seaside, Cannon Beach and Lincoln City in Oregon (all easily reached from Portland), and Long Beach in Washington. The best bargains are found on the southern Oregon Coast, in cities like Coos Bay, Gold Beach and Brookings.
The area stretching along Highway 101, from Eureka in California to Newport in Oregon, is isolated enough from urban areas to make the pleasant towns along this beautiful stretch of Pacific coastline desirable yet affordable places to live.
Choosing a location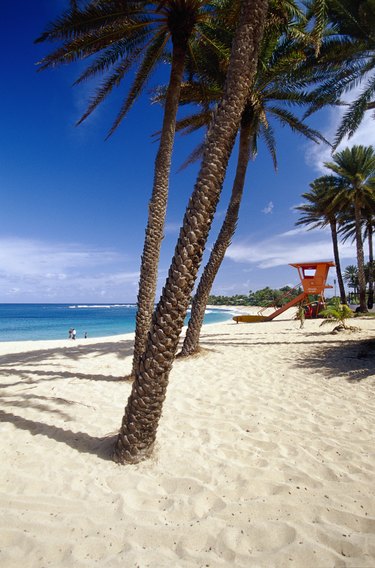 Ask yourself how important it is to be near the ocean. Rental housing that fronts directly on the ocean is the most expensive, no matter where you look. That said, the cost of renting oceanfront property in Oregon is less than property even a mile or more inland in Hawaii and Southern California. In all markets, the farther inland you go, the cheaper the prices will be. Going inland might be the most sensible option for you. It's also true that the climate one mile inland is not much different than that at the beach, so you can still get the ocean air and cool breezes while paying less. In fact, the climate can be sunnier and drier inland, and considerably less foggier, particularly in Southern California.
Lowering your rental costs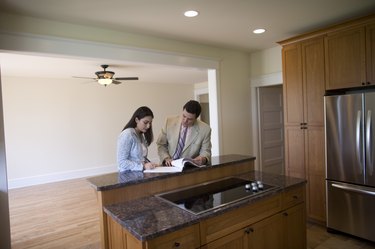 Oceanfront communities are unusual in this respect: Their populations fluctuate sharply with the seasons. In summer, almost everyone wants to be at the beach; in the off-season, many beachfront communities seem almost like ghost towns. But the amenities and the beauty of oceanside living are present year-round. The winter season brings "storm watching" and offers some of the best beachcombing and tidepooling. The off-season means fewer crowds, less traffic and the ability to enjoy a walk on the beach without having to dodge hordes of vacationers.
If you are willing to rent in the off-season, you may be surprised by the bargains available. Many owners of beachfront properties use them only as second homes in the summer; the rest of the year, those properties often are empty. Many owners try nightly rentals to help pay the mortgage, but these are often considerable trouble, involve paying a rental agent a hefty commission, and provide only sporadic income. Approach the owner of such a property and offer to pay a six-month lease from November to April. Or better yet, offer to sign a year's lease that will include not only the busy summer season but the rest of the year when the property would go unrented.
Resources
Online marketplaces such as Craigslist and eBay are available, but also check the websites of coastal community newspapers, which usually have online versions of their classified ads; the websites of realtors in those communities (look for realtors that specialize in long-term rental properties; and email or phone the Chambers of Commerce in cities where you're interested in staying.