The East Coast offers a bit of everything, including options for retirement living that fit most budgets and lifestyles. Whether you prefer to live right on the beach, in a large city or in a budget-friendly town that meets your income level, living on the populous east side of the country is not out of the question for retirees who want the culture, history and other amenities the region offers.
Beach Living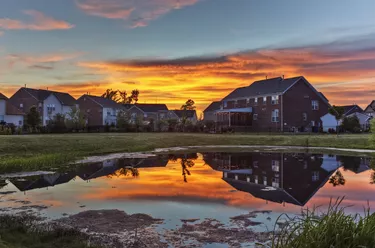 Proximity to the beach makes Virginia Beach, Virginia, prime real estate thanks to 35 miles of coastline. The state's low local sales tax rate of 5 percent makes the area even more attractive to retirees while Social Security income is exempt from state tax. Expect the cost of living to be 2.2 percent higher than the national average and the median home price to come in at $191,300.
Another seaside option is Rehoboth Beach, Delaware, located within two hours of the national capital. The state's favorable tax laws, including no state or local sales tax and a state tax exemption on Social Security benefits, help counteract the median house value of $813,511. The cost of living is low, less than 1 percent higher than the national average.
Far North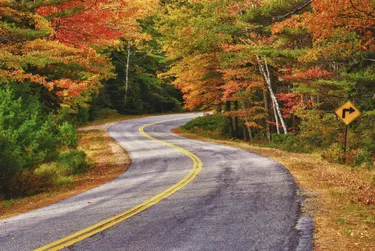 State tax exemption on Social Security benefits and a low median home price of just $112,400 make Bangor, Maine, located in the far north region of the East Coast, a budget-friendly place to live. The city of almost 150,000 people thrives on a vibrant art scene and plenty of outdoor recreational opportunities that include walking, biking, hiking and paddling on the Penobscot River. The cost of living is 2.1 percent lower than the rest of the country. Median home prices are $134,366. Medical facilities include Eastern Maine Medical Center, which is located within town limits.
Low-Cost Living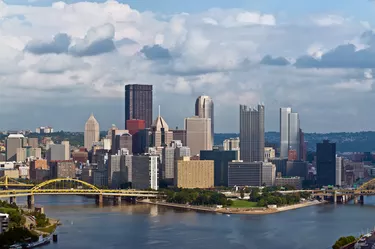 A low cost of living and state tax exemptions on retirement income after residents reach 59.5 years of age make Pittsburgh, Pennsylvania, a top choice for retirees on a budget. Free bus transportation for residents aged 65 or older makes it easy to get around the large city. With a cost of living of 4.5 percent below the national average and a median home price of $131,400, it's clear why retirees find the Steel City easy on their budgets. Three hospitals, including the University of Pittsburg Medical Center, Magee-Womens Hospital of UPMC and the Allegheny General Hospital, give you a choice for medical care.
College Towns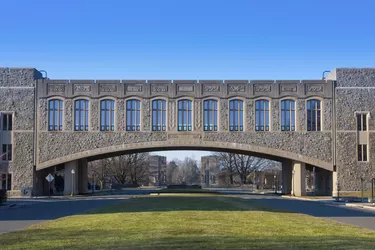 Blacksburg, Virginia, home to Virginia Tech, offers plenty of cultural activities and continued education opportunities along with a cost of living that's 7 percent below the national average. The average home price is $210,000. Medical facilities include the LewisGale Hospital Montgomery and Carilion Clinic both located in town.
State College, Pennsylvania, home to Penn State University, gives you another college town option. However, it comes with a price tag that translates into a cost of living that's 5 percent higher than the U.S. average. While the vibrant college atmosphere should help keep you young at heart, the average home price is $259,000, somewhat steep when it comes to college town living. Medical clinics are abundant with hospital facilities located 25 miles outside of town.