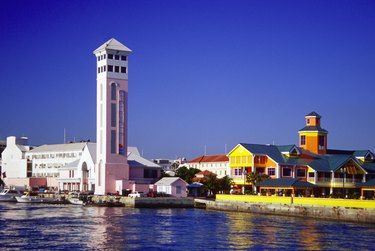 The Bahamas are a group of 700 islands and 400 cays known as a tourist paradise, with warm temperatures and favorable climate all year long. While 4 million people vacation there each year, some choose to purchase vacation properties and others decide to live there year-round. From the population of 300,000 in 2007, 220,000 of these residents lived in the capital city, Nassau.
Rentals on Grand Bahama Island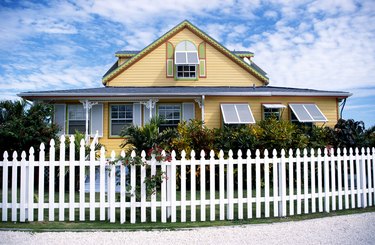 On Grand Bahama Island, a studio apartment rents for about $1,000 per month. A one-bedroom apartment there costs a bit more, at $2,000 per month. Renting a room in a house might be the most attractive option for vacationers, but if you're planning to live on Grand Bahama Island, it can get pricey: $2,500 per month (which translates to $650 a week or $125 a day).
Rentals at Nassau, Paradise Island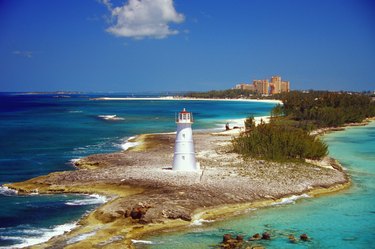 In Nassau, on Paradise Island, a studio apartment rents for $1,200 per month. A one-bedroom apartment can be rented there from $750 to $1,400 per month, while a two-bedroom apartment averages $,3000 per month. There are also townhouse rentals in Nassau, with a two-bedroom renting for $1,800 per month and a four-bedroom townhouse for $3,500 per month. If you'd rather rent a house, you can rent a modest home for $800 per month, or a grander, four-bedroom rental home for $4,000 per month.
Rentals on the Out Islands
Rental properties on the Out Islands tend to cost more. A two-bedroom townhouse on Abaco Island rents for $2,200 a month.You can rent a four-bedroom house on Exuma Island for $1,850 per month. A three-bedroom house on Abaco is the highest of the available rentals, at $6,000 per month.
Buying Land or Homes in the Bahamas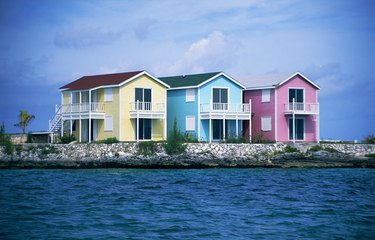 Land prices in the Bahamas vary, from $20,000 USD to $30,000 for a lot on Long Island to $75,000 for a 1/3-acre beachfront lot on the same island. Beachfront homes tend to be the priciest, with a beachfront estate on Grand Bahama Island going for $5.8 million, and a similar beachfront home on Abaco Island listed for $7.8 million. A one-bedroom condo in Nassau sells for $200,000, while a canalfront home there is listed at $199,000. A nice two-bedroom condo in downtown Nassau can be bought for $115,000.
Cost of Living in the Bahamas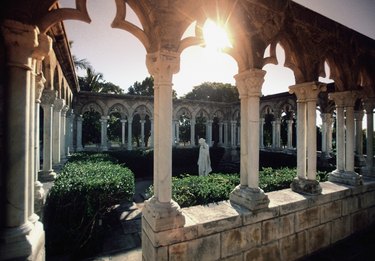 Some things are less expensive in the Bahamas than elsewhere, such as medical and dental care. In Nassau, many things seem more expensive, as they are tax-free. However, you end up saving more money per year than if you were paying taxes on items. Electric service in the Bahamas averages $200 per month, and telephone service from $50 to $150 permonth. The consumer price index rose almost 3 percent in recent years on Grand Bahama Island, while New Providence saw costs decrease.
Conclusions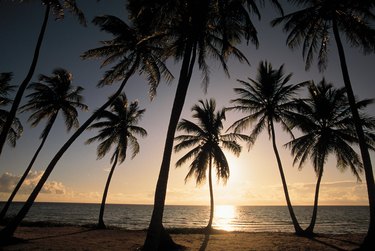 When examining all available data, the cheapest place to live in the Bahamas seems to be Nassau, Paradise Island. Prices here tend to be lower on consumer goods and services, and also on rental properties. This may be in part due to the fact that Nassau is the capital of the Bahamas; therefore more people live there and goods and services tend to be less expensive. Real estate in Nassau is the most favorably priced as well. The most expensive place to live seems to be the Out Islands, as they are farther removed from the goods and services located in the capital city.