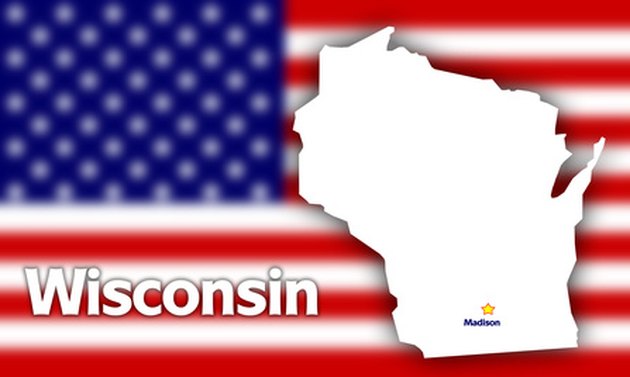 Not having enough money to afford a place to live is a stressful and demoralizing experience. If you are mobile, you can improve your situation by moving to a place where land and houses are more affordable. This isn't always an easy process, involving complications of work, family and friends, but if you can accomplish it, it can make the difference between prolonged poverty and a marked improvement in your financial situation.
Madison
One of the major costs of living is a home to buy or rent. According to the website Ask Deb, Madison, Wisconsin, features below average real estate prices for a mid-sized city. Sperling's Best Places reports that the average home price in Madison is around $214,000. Although there are cheaper places to buy or rent in Wisconsin, Madison is a good compromise for people who want lower prices but still want the connections and opportunities of a population center.
Madison has a population of just over 200,000, and features the campus of the University of Wisconsin along with many other educational, financial and cultural opportunities. One expense to consider in Madison, and elsewhere in Wisconsin, is the heating bill as winters throughout Wisconsin are often long and cold.
Northern Wisconsin
The main population centers in Wisconsin are Madison and Milwaukee, both of which are located in southeast Wisconsin. Northern Wisconsin has a much lower population density, and thus features somewhat lower real estate prices for people of limited means. Small towns such as Eagle River, Fifield and Lampson can be quiet and affordable places to live.
However, along with low population and lots of space come lower employment opportunities. Individuals who are struggling financially may find it difficult to improve their lot unless they have a means of income that isn't dependent on location. You can rent a house in northern Wisconsin for anywhere between $600 and $1,200 a month, depending on what you're comfortable with, or buy a house for under $80,000 if you're not terribly picky about condition and location.
Prairie du Chien
Prairie du Chien is a small town of just over 6,000 souls located in western Wisconsin on the shores of the Mississippi River, with Minnesota on the other shore. A modest house sells in Prairie du Chien, or in other small towns similar to it in the Wisconsin countryside, for well under $100,000. Moving to a small town such as this and being able to buy rather than rent can help someone with low income to take the first step on the property ladder and begin to develop some equity rather than spend their savings every month for rent.