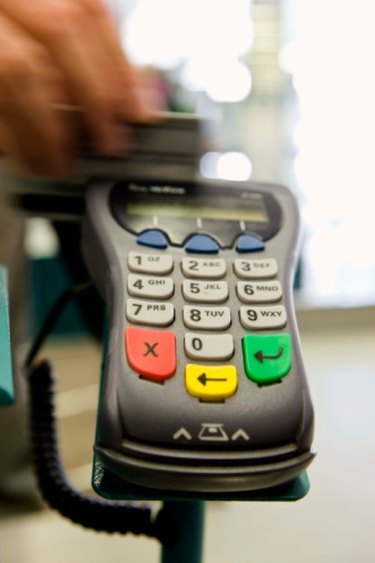 Nearly every credit card company has some incentives to draw customers in and Visa is no different. With a Visa Rewards card, card holders can earn airlines miles and hotel vouchers or get cash back after they've accumulated a certain amount of points, which they earn through using the card and spending money.
Step 1
Visit your local bank or visit the official Visa website, apply for a Visa Rewards card, and choose the card with the rewards program you want. You can pick between accumulating points towards airline miles, free hotel stays and vouchers, cash back, gift cards or donations to a charity or organization of your choice.
Step 2
Use your Visa Rewards card as often as you possibly can since you can use Visa Rewards cards anywhere that accepts credit cards. Use it when shopping online, when filling up your gas tank, when paying bills or at the grocery store. The more you use the card, the more points you will accumulate and the faster you will be able to cash in your rewards.
Step 3
Monitor the amount of rewards points you have accumulated on your monthly or annual Visa Rewards credit statements. Based on the rewards program you are enrolled in you will have opportunities to cash in your rewards points at different intervals. Along with your statement you should receive literature outlining what you can purchase with your rewards points and how many points each reward item will cost.
Step 4
Contact Visa via the Internet or by telephone and notify them of what you want to purchase with your rewards points once you have accumulated the amount you desire. The rewards points will then deduct from your account and you should receive your reward within a week or two.