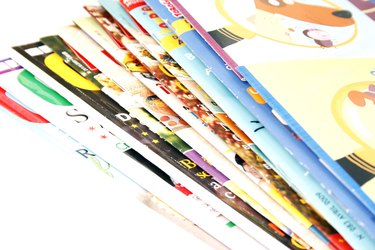 Since its founding in the 1990s, Maxim has grown into one of the most popular men's magazines on the planet. The glossy book's focus on sports, cars, tech gear and glamorous female-centric photography draws an international readership. Like most magazines, Maxim makes buying or renewing a subscription pretty easy. To cancel the same, however, can present the hopeful ex-reader with some time-consuming challenges.
Maxim promises to refund any portion of a subscription you haven't used if for any reason you're unsatisfied. So far so good, and Maxim's website offers a contact link on the home page, as well as a link to a Customer Self-Service page. Once you click there, however, you'll have to create an account, if you don't already have one, and sign in with an e-mail address and a password. If you're setting this up for the first time, you'll have to link to your account number and postal code. Having confirmed your existence, you may proceed.
Your next step is to "Contact Customer Service" via the link on the left-hand side of the Self-Service page, and request a cancellation and refund of any unused months. Send an e-mail to the address given on the contact page, or dial the number for subscription service to submit your request to a human. If you're dialing, prepare to give your name, address and account number, which can be found on your mailing label. Keep a confirmation of receipt from the e-mail transmission, and the name of the individual if you've used the phone.
Maxim also offers an online alternative to cancel. From the Self-Service page, sign in and click on "Manage Your Account." Follow the directions for cancellations, and once the process is complete, print out, or otherwise save, the system's receipt or confirmation. If the site is down or otherwise not cooperating, call customer service at 800-829-5572. If you're not in the mood for hold music, go to a site such as Get Human, which can place the call on your behalf and then get back to you when Maxim's ready to talk.