Boingo Wirelsss provides wireless Internet access in hotels, airports and other public locations. If you're seeing a charge from this company on your credit card bill, then it means it has been used to purchase a subscription for this service. If this was unintentional, however, you can cancel your subscription.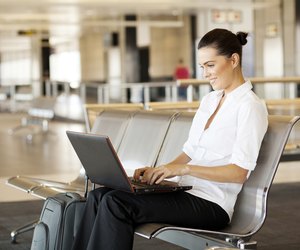 credit: michaeljung/iStock/Getty Images
Billing Issues
When you sign up for Boingo Wireless you may not realize that it is a subscription service billed on a monthly basis, not a one-time fee. According to the terms of service on the Boingo Wireless website, you are responsible for all charges unless they are disputed within 60 days of the billing. According to an article on the Slate website, Boingo may be willing to make exceptions. The author of the article mistakenly subscribed to the service but was refunded after calling the company's customer service number. You can contact Boingo Wireless by phone at 1-800-880-4117 or by email at support@boingo.com.