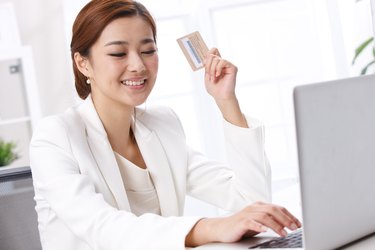 The website CreditReport.com is an Experian company that offers credit reports and credit scores from the three reporting bureaus. The site also offers credit monitoring and identity protection services. To pay for any service, you need to use a credit card. Services can be canceled at any time.
Membership Cancellation
At the time of publication, CreditReport.com offered a $1 credit report and free scores for a seven-day trial period. If the trial is not canceled within seven days, the company charges a fee of $24.95 per month. To cancel the membership, you must call the customer care call center. CreditReport.com does not offer refunds on any fees once they are charged.
CardSafe Cancellation
CardSafe is another service that's available through CreditReport.com. If your wallet, purse or credit cards are lost or stolen, CardSafe can use the information from your credit profile to contact your creditors to cancel accounts. This service is available for a yearly fee of $39.95 in addition to your monthly CreditReport.com membership fee. CardSafe membership can be canceled at any time, but a refund will not be issued once the fee has been charged.
Customer Care Call Center
To cancel a CreditReport.com membership, call the company at 1-877-297-7790. The call center is open from 6 a.m. to 6 p.m. Monday through Friday and 8 a.m. to 5 p.m. Saturday and Sunday (Pacific Standard Time).