Although Sports Illustrated (SI) is one of the top sports magazines — read by 17 million people each week — there might come a time when you no longer wish to continue with your subscription. Whether you need to reduce your expenses or you simply don't have leisure time to enjoy your magazine, you can cancel your SI subscription by phone, email, postal mail or through the company's online portal. Sports Illustrated even will send you a refund for any unmailed copies of the magazine once your cancellation is processed.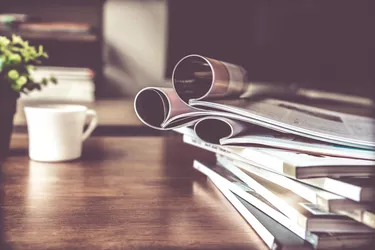 Send an Email
Use Sports Illustrated's customer service email form to let the company know you'd like to cancel your subscription. Make sure you have your magazine with you because you'll need to access some information on the label. The form requires you to enter your name, address, email address, account number and telephone number. Next, you'll need to select "Cancel Subscription" from the provided subject list. There is also an optional box for uploading any screenshots or files. After you submit the form, an SI representative will get back to you within one to two business days.
Call Customer Service
If you prefer talking to a human being, you can call customer service to cancel your subscription. Dial 1-877-747-1045 and when the agent connects, provide him or her with your name, mailing address and account number. You will then be asked the reason for your call and you can inform the agent at this time that you'd like to cancel. The process will only take a minute and your subscription will be dropped.
Use the Online Portal
Everyone who has an SI subscription is eligible to use the company's online portal, which is referred to as your account manager. From the account manager, you can pay your bill, manage your preferences and cancel your subscription. If you previously set up a digital account login, you can use this to enter the portal. Otherwise, you'll need to enter your ZIP code and account number or your delivery address. From there, you'll be able to navigate to your account information and click to cancel the subscription.
Mail the Request
If you have a love for pen and paper, you can write a letter requesting your subscription be canceled. Include your name, account number and mailing address within the letter. Mail this letter to Sports Illustrated Customer Service, P.O. Box 62120, Tampa, FL 33662-2120. Keep in mind that when using this method, you'll need to account for the delivery time and processing of the request, which means you'll probably receive another magazine or two before the subscription is canceled.