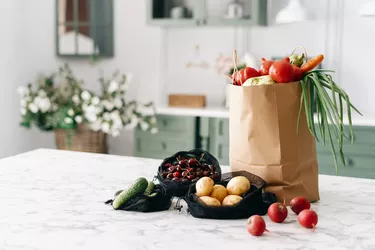 States issue Supplemental Nutrition Assistance Program (SNAP) benefits (formerly known as food stamps) using Electronic Benefits Transfer card. These look and work like credit or debit cards. They are refilled each month by the state. When states approve someone for cash assistance or food stamps, benefits are deposited onto an EBT card.
The accountholder's name and address are linked to the EBT card, just as with debit and credit cards. If you have an EBT card and need to change the address linked to your account, you must do so in the manner permitted by your state's social services agency. It's important that you update your address quickly and correctly. If you apply for SNAP benefits at two different addresses, you might have your benefits suspended.
How do I change my address on my SNAP benefits? Although policies differ between states, many require EBT accountholders to submit address changes directly to their case workers. For example, in some states, the social services department requires accountholders to notify their case worker if they move or otherwise change their mailing address.
Let's say you relocate 25 miles away from the home you lived in when you first signed up for benefits. You might need to give your case worker your new residential address. Even if you only changed where your mail is delivered, such as from your home address to a local post office box, you still are required to report this new mailing address to your case worker. The caseworker then will update your EBT account with the new address.
While some states require you to report address changes directly to your case worker, others let you report the change to any staff member over the phone. In Indiana, for instance, you must report address changes directly to the Family and Social Services Administration by calling ​800-403-0864​ weekdays between 8 a.m. and 4:30 p.m.
There is a separate EBT customer service line, but representatives at this number can help only with such tasks as changing your card's Personal Identification Number and providing your account balance. They can't update your address on your EBT account.
Many states provide online access to EBT accounts, with some giving accountholders the ability to change addresses via the online system​.​ For example, in Florida, you would log into your MyACCESS account by entering your "User ID" and "Password" on the Department of Children and Families website. You would then select "Report a Change" option and provide your new address.
Another way to update the address on your EBT account is by doing it in person at your local social services office. You can find a list of locations on your state's social services website. For example, on Indiana's website, you can search for locations by zip code or by clicking the link with your county's name. On Florida's website, you select your county from a drop down menu or by clicking on a map location. Virginia's website doesn't provide any of these search tools. It simply lists all of its local offices in alphabetical order.