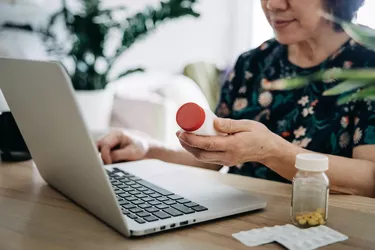 It is important to keep your Medicaid card in a safe place, with extra copies on hand just in case. But what happens when you move and need to contact Medicaid for a change of address? It is best to do this as soon as possible, to ensure that you receive your benefits when you need them. Every state has different Medicaid laws, so you will need to know what they are before submitting your new information.
Medicaid Change of Address
If you have to change the address on your Medicaid card, you need to contact your state Medicaid office. This is because Medicaid is a federal program that is administered at state levels, according to the writers at Legal Beagle. The federal Medicaid website lists all of the state offices and provides links for each. Once you get to your state's main Medicaid website, click "My Profile" or "My Account." If you cannot locate this, call the office for assistance.
You may be able to see and update your address here, and you might also be able to enter the effective date for the changes to take place. This can be helpful if you are preparing to move sometime in the future. The actual process of getting a new Medicaid card varies by state; remember, Medicaid is administered at the state level. States like Texas allow applicants to order new cards on their own Medicaid website, and you can even download the new one and print it for immediate use. Others mail the cards, which will take a little longer.
If you do not already have a Medicaid account, look for the tab that provides information on how to register for one. You will need to have your Social Security number handy. If you do not see a link for getting a new card, you can call your local office and they should be able to help you with this process.
Medicare Change of Address
You do not need to be receiving Social Security benefits to access this, by the way. Once you have an established account, you can click on the "My Profile" tab and follow the prompts to update the address to your new one. You can also enter the date that you want the change of address to begin, another helpful feature for future moves.
If you don't want to try to make changes to your account online, you can contact the Social Security Administration (SSA) directly at 1-800-772-1213. This may involve long hold times on the phone though, depending on when you call. Another option is to drive to your local Social Security office, so look on the website for addresses and remember to take note of their operating hours, too.
Why would you go to a Social Security office for Medicare issues or a Medicaid change of address? The writers at U.S. News explain that both of these are national programs that are managed by the federal government. Even though Social Security is handled by the SSA and Medicare is handled by the Centers for Medicare and Medicaid Services, the SSA is the organization that determines who qualifies for Medicare. The SSA is also responsible for many of Medicare's administrative functions.