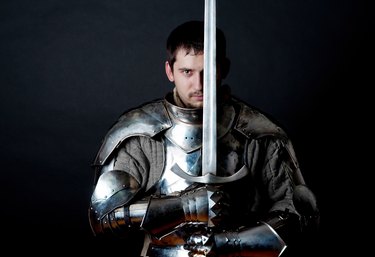 Medieval Times is a Renaissance-style live dinner-theater event that features actors dressed up as medieval knights, squires and royalty. The actors employed by Medieval Times consistently perform some of the most difficult stunts actors can do in live theater. Medieval Times actors don't make as much as many other stunt performers, but the steady employment and salary level are better than many other actors experience.
Employment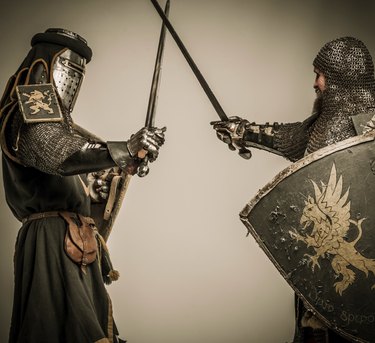 As of 2011, Medieval Times operated venues in Dallas, Texas; Buena Park, California; Chicago, Illinois; Myrtle Beach, South Carolina; Orlando, Florida; Atlanta, Georgia; Baltimore/Washington, D.C.; Lyndhurst, New Jersey; and Toronto, Ontario. Actors engage in an extensive rehearsal process to learn the choreographed fights and other special stunts. Medieval Times actors are full-time performers.
Actor Salaries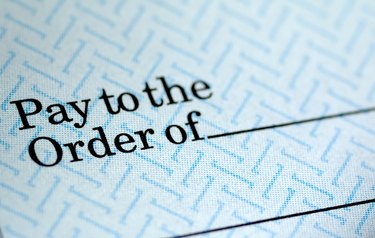 As of 2011, salaries for actors and stunt performers employed by Medieval Times range from $24,000 to $32,000 a year. New actors begin as squires who are chiefly responsible for cleaning equipment and the horses' stables while gaining fight experience in rehearsal. Most squires are promoted to full-time knights within three to six months, which makes them part of the main show. All actors must rehearse for three hours daily and make all scheduled performances.
Other Positions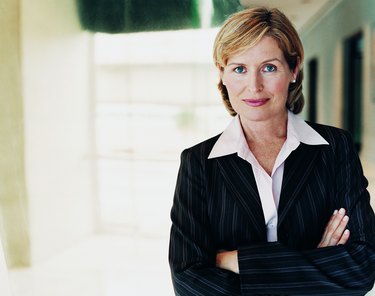 The highest salaries at Medieval Times are earned by marketing managers, who can take home anywhere from $46,000 to $60,000 a year. Actors' salaries are equivalent to salary levels earned by servers, reservation supervisors and cash control managers. At the lower end of the spectrum are sales clerks, with a normal salary range of $17,000 to $23,000, and security managers with a range of $14,000 to $18,000.
Required Skills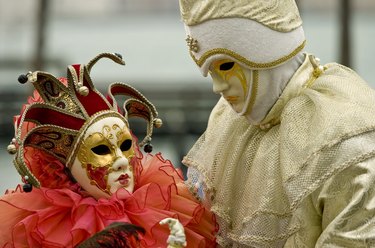 Along with being in top physical shape, Medieval Times actors should have experience in stage combat, especially broadsword fighting or jousting, and horseback riding. Actors must also create a well-defined character and maintain that character during the performance and any interactions with customers. Senior Medieval Times actors also have to schedule rehearsal times and see that all actors make their rehearsal and performance call times.