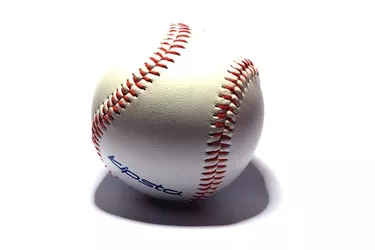 Baseball is America's pastime and the competition for baseball jobs is intense. People will work long hours and demanding jobs for relatively little pay as they look to progress up the ladder and make it to the major leagues. Managing positions are no different. Minor league baseball managers have average salaries as they look to elevate their careers similar to the players they coach.
Working the System
To understand the salary structure of minor league managers, you must first know about the structure of minor league baseball and the levels of competition. Players and managers start in rookie ball -- players typically enter this level right out of college or even high school. Then, they progress to Class A, which has full and short season leagues. Double A and Triple A classifications separate the potential pro players -- and managers -- from the rest of the pack.
Club Employees
Minor league baseball managers are employees of the parent club, not of the minor league franchise. Therefore, their salaries are determined by their value and net worth to the major league team, not by their minor league winning percentage or how their presence effects gate sales and revenues. This gives minor league managers incentive to develop their players and prove they can get players major league ready. The more prospects sent to the show, the more in line a manager is in for a raise.
Starting Salaries
Typically working on one-year contracts, minor league baseball managers make an average of $20,000 to $60,000 per season, according to a recent study by Baseball America, the industry's leading publication for on- and off-the-field news and information. Keep in mind that technically managing a baseball team is part-time work with the winter months off to pursue other endeavors -- inside or outside of baseball.
In-Depth
Minor league managers might make slightly more than the average range of salary, depending on their level and years of managerial experience. Also, minor league managers with major league experience might make slightly more as well. However, one former minor league manager told Baseball America: "There's no one making $100,000, I can tell you that." This indicates for many managers, along with others in the baseball industry, that a minor league is truly a labor of love as they look to continue their quest for the big leagues.