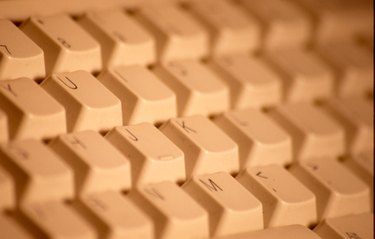 Paycheck stubs are records of your earnings to date from your employer. The stub contains such information as your gross and net earnings, taxes withheld and any charitable contributions you authorized to be deducted from your pay. Many companies allow employees to view paycheck stubs online. Some sites are maintained by the company; while others are maintained by payroll management companies, such as Ceridian and ADP. You can view your past and current paychecks online within minutes using basic information.
Step 1
Ask your supervisor for the website to view your earnings statements. You may also obtain the website from the payroll or human resources department at your company.
Step 2
Access the website provided by your employer. The website may be a third-party payroll management company, such as ADP or Paycheck Records.
Step 3
Register for an online account. In most cases, you will need to set up your account to view your paychecks unless your employer has already done this for you. During registration, you may need to provide your Social Security number, name and employee identification number. You will also select a password. Follow the site's instructions for selecting a secure password.
Step 4
Log in to your account using your user name and password.
Step 5
Click "Paystubs" or "Earning Statements" from the top menu. Depending on the website, you may need to click "Paycheck Stubs."
Step 6
Click on the pay date for the paycheck stub you want to view.
Step 7
Review the paycheck stub's information. You can also print the stub by clicking the "Print" button in your browser's window. Log out of your account when you are finished viewing your paycheck.
Tip
You can also contact the payroll or human resources department in your company to request duplicates of paycheck stubs. It may take a few days for the department to fulfill your request.
Things You'll Need
Social Security number

Employee identification number