Owing money to the Internal Revenue Service is never a happy situation, and it gets even more intimidating if you misplace the paperwork telling you how much you owe and when it's due. You can still verify your situation in the traditional ways, by telephone or by requesting a transcript in the mail, but the simplest way to stay up to speed on your tax situation is now through the agency's online "View Your Account Information" page.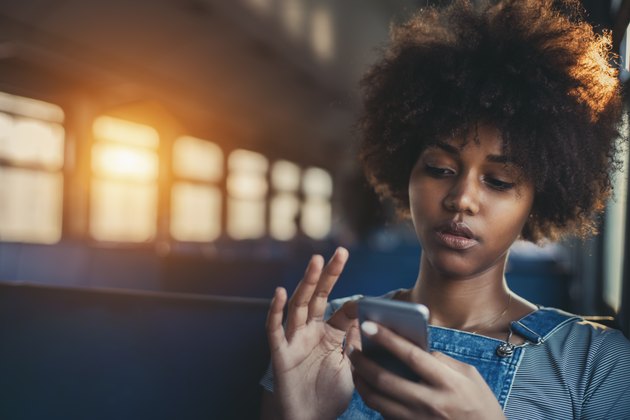 Setting Up Your Account
If you've already set up a tax account with the IRS for e-filing purposes or other reasons, you'll just need to click "View Your Account" and log in. If you haven't set up an account yet, you'll need to go through a few steps first. The process begins with gathering the information you'll need: an email address, your Social Security number, your address and filing status from your last return as well as the account number you use for some form of credit such as a credit card, mortgage or car payment. As part of the signup process, you'll be sent a secure activation code, which can come by conventional letter mail or as a text message to a mobile phone that's in your own name. Use that code to complete the activation process, and then you'll be able to view your tax history, your payments to date, and the balance you owe.
Ordering a Transcript by Mail
If you prefer not to conduct your tax-related business on the internet, or if you want to have hard-copy documentation to keep in your files, you can also request a transcript from the IRS. This gives you a copy of your previous return, complete with any amounts owing. You'll need to complete form 4506-T, and specify in section 6 that you're looking for an account transcript. There's no charge for the transcript, and you'll usually receive your copy within 10 business days after the IRS receives your 4506-T. The printed transcript will provide you with a record of the payments you've made to date on your account, any penalties you've been assessed and any adjustments that have been made to the account since you filed. If you're working with a third-party financial professional, such as an accountant, financial planner or another adviser, you can have the transcript sent to your adviser instead of your home address.
Ordering a Transcript by Telephone
If you want to shorten the process of receiving your transcript, you have the option of using the IRS' automated telephone system to order one. You'll need to call 1-800-908-9946 from a touch-tone or mobile phone, and have all of the same personal identification ready before you dial. The transcript will still usually arrive in 10 days or less, but you'll save the time required to mail in your 4506-T.
Telephone or In-Office Inquiry
If you're really in a hurry to find out how much you owe, you can call the IRS directly at 1-800-829-1040, but be aware that the wait to speak to a human averages nearly a half-hour all year round. During filing season the wait can be shorter because the IRS puts extra bodies on the phone to cope with peak demand. You also have the option of making an appointment to see someone in person at the local tax office to inquire directly about your outstanding balance or request a transcript. You'll need to make an appointment, but — depending on the time of year, and how busy your local office is — it can be quicker than getting a transcript sent out.