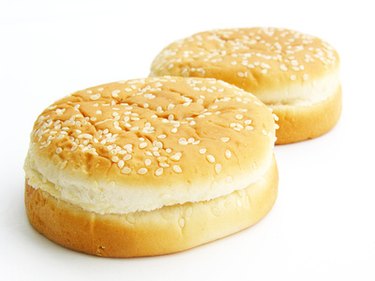 One approach to investing in the stock market is to buy what you know. if you are a fan of McDonalds and think that the firm has a bright future, you might want to include a few shares of the company's stock in your portfolio. Of course there are many other reasons to buy McDonalds stock, including the strong stability of the company and its impressive earnings, as well as the fact the company is a component of the Dow Jones Industrial Average. Blue chip stocks like McDonalds can be excellent investments over the long term.
Step 1
Open an account at an online discount brokerage firm if you do not already have one. Using an online discount broker can reduce your trading costs to as little as $4 per transaction.
Step 2
Log on to your online brokerage website and go to the trading menu. Enter the ticker symbol MCD for McDonalds Corporation
Step 3
Enter the number of shares you want to purchase. Review the details of the transaction and make sure you have enough cash in your account to cover the cost of the shares and the commission.
Step 4
Print a copy of your purchase confirmation and keep it with your tax records. You will need this documentation to compute your capital gain when you sell your McDonalds shares.