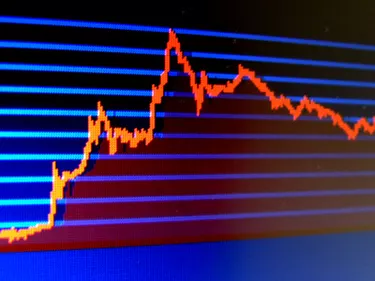 Headquartered in Cincinnati, Ohio, and trading under the ticker symbol KR on the New York Stock Exchange, Kroger is one of the country's largest grocery stores with over $75 billion in sales in 2009. Buying stocks can seem like a daunting task, especially if you don't have the right information, however, many company's like the Kroger Co. provide a great deal of information for investors on the investor relations page of the company website.
Step 1
Go to your favorite investment research site for a quote. Popular investment research sites include Yahoo! Finance, Google Finance, and MSN Money. While each website has its strengths and weaknesses, stock quotes for Kroger will be the same. The ticker symbol (exchange symbol) is KR. Input KR into the quote box for a current market price for the stock.
Step 2
Research the stock on the investor relations section of the company's website. This website has contact information and stock price data as well. You can email Kroger's investor relations department at kroger.investors@kroger.com or call at 513-762-4366.
Step 3
Determine the price at which you would like purchase Kroger stock by looking at the price chart over the past three years. This will help you to track highs and lows in stock prices. The goal is to buy low and sell high.
Step 4
Determine how many shares you would like to purchase. If you have $5,000 to invest you can divide $5,000 by the current share price for Kroger for the maximum number of shares you can afford.
Step 5
Place an order with your broker at BNY Mellon. BNY Mellon is the transfer agent and registrar for Kroger stock. You may be able to pay lower commissions if you purchase your Kroger shares through a BNY Mellon account (if you have one). If you do not have an account with BNY Mellon, place an order with your personal broker or through an online broker.