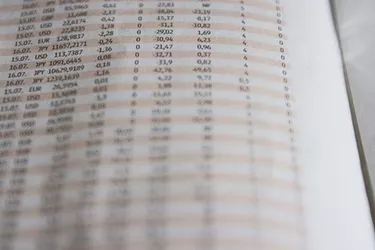 It's a good idea to check your Walmart stock each day the market is open to keep track of your investment in the company. The New York Stock Exchange uses the symbol WMT to represent Walmart. Various websites and newspapers list stock prices--websites provide the most up-to-date stock prices possible, while newspapers list the stock price from the close of the market the previous day.
Newpaper
Step 1
Locate the finance section of a newspaper. Larger daily newspapers, like the New York Times, list stocks each day.
Step 3
Draw an invisible line with your finger from the name of the stock to its price.
Online
Step 1
Log on to a finance website like Yahoo! Finance, Market Watch or Smart Money (see References).
Step 2
Type "WMT" into the search field on the website. Press "Enter" on the keyboard.
Step 3
Read the stock price and any other information that is returned by your search.