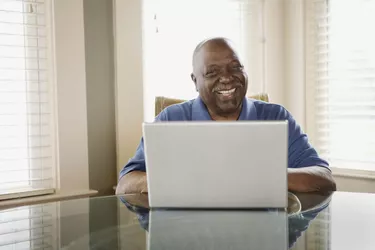 Retail company Walmart offers a direct stock purchase plan through which investors can make a one-time purchase of Walmart stock or set up an automatic investment plan. The Walmart direct purchase stock program allows investments of a little as $25 with an automatic investment plan. The program also provides the option of automatic reinvestment of dividends into more shares of stock.
Step 1
Visit the Investors page of the Walmart corporate website. Walmart corporate has a separate website from the Walmart stores. (See Resources for link.)
Step 2
Follow the link on the Investors page to the stock purchase program. The link is located under Shareholder Services in the left column menu. A second link through takes you to the Walmart stock purchase plan administered by ComputerShare.
Step 3
Review the details of the Walmart investment plan, including fees and minimums. The link for Plan Brochure provides a PDF file with additional details you can read or print.
Step 4
Download and print the account application. The link for the application is located next to Enrollment Form and the link is titled View and Print.
Step 5
Complete the form and mail it to ComputerShare with a check for your first stock purchase. If you set up an automatic investment plan the minimum is $25, otherwise $250. Add $20 to your check for the account setup fee.
Tip
The fee to buy stock through the plan by sending in a check is $5. The fee for automatic purchases is just $1.
The Walmart direct stock purchase plan allows the reinvestment of dividends into more shares and the purchase of fractional shares.
Warning
Walmart stock, like all stock shares, can go up and down in value. It is possible to lose money in this plan. Do your own research into Walmart before investing.