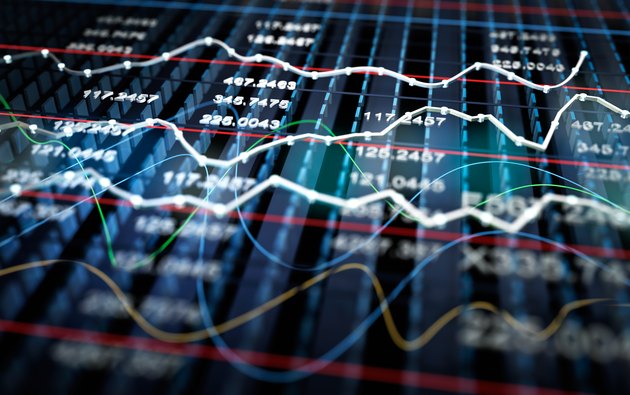 You can buy Coca-Cola stock from a brokerage firm or directly from the company itself. To get a return on your stock investment, you must buy Coca-Cola stock at the right time. Review company financial results, the annual report and trade journals to determine the best time to invest in the company.
Buy at the Right Time
Ideally, you want to buy Coke stock before the price increases so that you can resell the stock for more than you bought it for. Stock price increases when a company's net earnings increase. Of course, no one has a crystal ball, and there's no way to know for sure how Coke stock will behave. Still, there are ways to make an educated guess.
Financial Data
Coca-Cola publishes its financial results on a quarterly basis. Stock websites like Nasdaq can help you interpret this information and determine if it's a good time to buy stock. It's a good sign if financial ratios like earnings per share and price to earnings are increasing over time, says Wade Hansen of Learning Markets. You can also check Coca-Cola's Guru Ratings to see if it is currently ranked well based on a variety of stock-picking theories.
Reports and Trade Journals
Numbers give you an objective view of how Coca-Cola is faring, but it's important to get qualitative context as well. Review Coca-Cola's annual report, which is published in the Investor Relations section of the company website, and evaluate management's interpretation of company performance. If future endeavors sound promising and management has well-crafted plans to increase income, the stock price could be on the rise.
It's also a good idea to review beverage industry trade journals. Look for any indications that the beverage industry is waning, which may be an indication that Coca-Cola's stock price could be headed for a drop.
How to Buy the Stock
There are several ways to buy Coca-Cola stock. Traditional stockbrokers allow you to create a brokerage account online or in person and buy Coca-Cola stock. Alternatively, you can use an electronic brokerage website like E-Trade or TD Ameritrade to purchase the stock. Coca-Cola is traded on the New York Stock Exchange under the symbol KO.
Depending on your brokerage fees, it could be cheaper to buy Coca-Cola stock from the company itself. Coca-Cola allows users to purchase company stock with minimal fees through Computer Share. In addition to purchasing stock directly, this option allows you to automatically reinvest any dividends you receive from the company back into stock purchases.