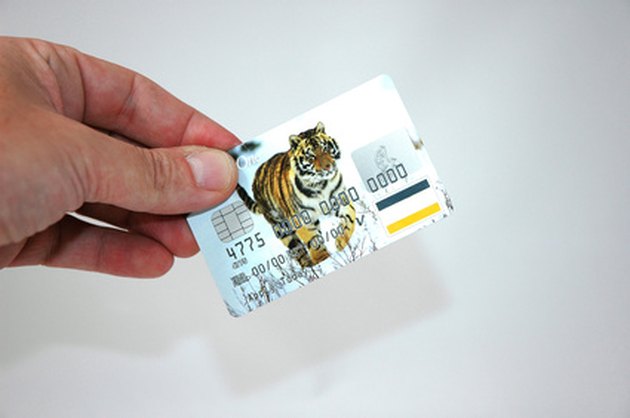 To stay competitive and entice customers for new or continued patronage, many credit card companies attach rewards programs to the cards they offer. For every purchase you make with the card, you earn points toward gas, merchandise or other items, like food or airline miles. Once you have enough points, you cash in your points to claim your reward. The basic procedure for redeeming credit card rewards is similar for most credit card companies.
Step 1
Look over your credit card's terms and conditions/terms of service agreement. Credit card companies usually have some restrictions on when you can redeem the points on your card or on charging a redemption fee. These restrictions should be outlined in the agreement.
Step 2
Visit the website for your credit card company or call the company's customer service number — the URL and phone number for the company should be listed on the terms of service agreement, as well as on your credit card statement. Look at the rewards point value in your account, or ask the company representative to give you your total.
Step 3
Select the item or items you want to purchase with your points from the credit card company website. Click the "Redeem," "Verify" or "Check Out" button on the site to authorize the point redemption. Alternately, download a redemption form from the website, or ask a representative for the form over the phone. Send the form to the credit card company. Tell the representative over the phone how you'd like to use your points if you cannot access the website or if the company doesn't use a redemption form.
Tip
Some credit card companies let you exchange points for gift cards at your favorite retailer. This may be a good option if you have a store you frequent regularly. Just tell the representative you'd like the gift card option when you call. Choose the cash option, if available, if you don't want to be limited to one retailer.
Things You'll Need
Credit card terms of service agreement

Credit card statement