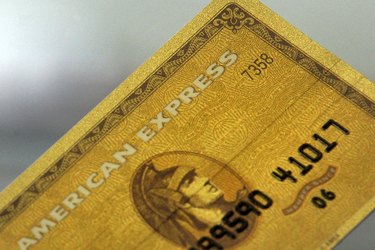 Beginning as a freight delivery service in the 1800s, American Express has grown to become the largest credit card issuer in the world. Priding themselves on not only their services, but also their clientele, they offer different levels of cards for business and personal purposes.
Green
The "classic" American Express card, the Green Card is the basis upon which all other card levels build. The card offers 24 hour customer service, travel accident and "inconvenience" benefits, travel discounts, and one year free enrollment in the Membership Rewards Program. The annual fee is $100, as of 2010.
Gold
The Gold Card starts to build upon the basics, offering additional travel insurance for family members, free companion fares and upgrades for flights, complimentary membership to Hertz #1 Club Gold, and complimentary enrollment in the Membership Rewards Program as long as you hold your card. The annual Gold Card fee is $300.
Platinum
Entering the exclusive category, the Platinum Card provides everything that the Green and Gold cards do, with even more perks. Members receive up to six additional cards, a dedicated service line, and travel benefits for not only their family, but five supplementary cardholders and their families. Also included is access to airport lounges and Avis preferred programs. The annual fee is $550.
Centurion
The black Centurion Card is the most exclusive and rare card offered by American Express; it is available by invitation only. Reserved for high end clients, this titanium (not plastic) card guarantees extras such as private jet services, personal concierges, business savings and much more. The cost of the privilege to use this card is $2,500 a year.