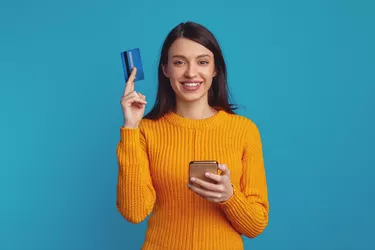 AMEX, or American Express, is one of the largest and most valuable credit card companies in the world. Accounting for more than 20 percent of the total volume of U.S. credit card transactions, it has become the largest credit card issuer in the United States. Its credit cards, charge cards and traveler's checks boast low interest rates and reliable service.
Boasting more than 150 years of "reinvention and customer service," American Express has quite a history. Starting out as a freight and valuables delivery service in 1885, it realized the potential of higher profits from banks and financial institutions and thus created money order services.
During World War I, it was forced to accommodate funding for stranded Americans and soon after that provided around-the-world luxury steamship travel--thus its thrust into the travel services business. The 1950s saw its first credit card issuance, and soon enough it progressed into a company known for its reliable and quality services. Today, it provides its services not only in America, but also in Canada, Europe and various countries throughout the world.
One of the largest companies in the United States, it has an employee base of 58,300. It has offices in four continents and has penetrated more than 130 countries around the globe. American Express had a total revenue of $26.37 billion for the year 2009.
According to ResAvenue.com, "There were 48.9 million American Express credit cards in circulation in the United States at the year end of 2009." American Express is one of the four largest issuers of credit cards, the others being Visa, MasterCard and Discover Card.
Product and Service Segments
American Express consists of four different business segments. First is its U.S. Card Services, which offers charge and credit cards that come in various brands and also cater to several niches, such as students and travel rewards.
Another segment is its International Card Services, which are available in many non-U.S. countries such as Germany, Australia, Japan, Egypt and Thailand. Two other AMEX business segments are Global Commercial Services and Global Network and Merchant Services, which cater to many worldwide business companies and corporations.
The variety of services offered by American Express suits people with different lifestyles and diverse types of businesses. These products include credit and charge cards, traveler's checks, and marketing and information products. American Express' wide array of services includes expense management services, consumer and business travel, and merchant acquisition and processing.