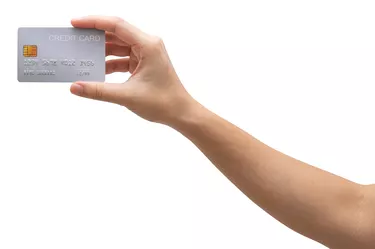 The exclusivity often associated with platinum cards is usually a combination of reality and marketing. ​Platinum cards from many issuers do typically have tough qualification requirements, such as a high net worth or a near-perfect credit score.​ However, some issuers hand out platinum cards to a much wider audience.
​Beneath the alluring platinum shimmer, many of these cards do offer real benefits.​ For example, the Platinum Card from American Express boasts of 40 benefits, including Global Entry fee reimbursement, access to Delta Sky Clubs and Centurion Lounges at airports and an annual $200 airline fee credit.
Its sister card, the Platinum Card for American Express Exclusively for Mercedes-Benz, throws in a certificate good for $1,000 off the purchase of a Mercedes-Benz if you meet the minimum spending requirement. However, fees to receive all these benefits are high -- the Platinum card charges $450 per year, while the Mercedes version tops out at $475.
Other companies offer platinum benefits more in tune with the average customer than the frequent traveler or business person. The Wells Fargo Platinum Visa card, for example, offers an introductory interest rate of 0 percent on both purchases and balance transfers for the first 15 months of card membership. Additionally, the card has no annual fee. The Capital One Platinum Prestige card mirrors the benefits of the Wells Fargo card.
Warning
Many of the most prestigious platinum cards charge very high annual fees. Others attempt to offer platinum "exclusivity" without any real benefits. Always check the terms of the card before you apply for one.