HDFC Bank is one of the largest banks in India, serving customers across the nation with more than 4,700 branches and 12,000 ATMs. Members have access to a wide range of debit cards, featuring benefits like cash back and rewards points. But as with any debit card, if you suddenly realize your card or the number on it has been stolen, you'll need to report it as soon as possible to protect your hard-earned money.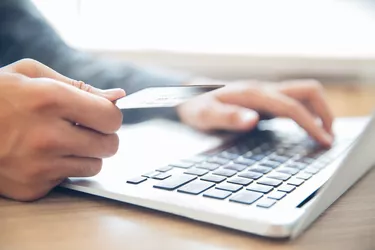 Blocking Online
The good news is that you don't have to even pick up the phone to block your HDFC debit card. As with most of your other banking transactions, you can simply log on to HDFC's website, known as NetBanking, to block a lost or stolen debit card. This will keep further transactions from going through while you report the card to HDFC's customer service line.
From the main NetBanking page, enter your username and password. Once you're logged in, choose the "Card" tab and click on "Request" under "Debit Card." Next, choose "Debit Card Hotlisting." Further transactions will then be declined.
Blocking by Phone
Instead of going online, you can instead report your card as lost or stolen using HDFC PhoneBanking. You can find your local phone number on HDFC's website. If you know your debit card number have it handy. Even if you block the card through NetBanking, you'll still need to call to report the card as lost or stolen, as well as identify any unauthorized transactions.
If you can see the unauthorized transactions online, you'll need to give the customer service representative the name of the merchant, the amount charged and the date of the charge. If not, the representative can list some of the most recent charges and mark any that were not authorized by you.
Blocking in Person
If you are near an HDFC branch and the loss occurs during business hours, you can visit the bank to block your card. Bring along any documentation you have, including your card number, a list of unauthorized transactions and information related to the loss of the card.
Once your debit card is hotlisted, you'll no longer be able to use it. Make sure the representative puts in a request for a replacement card, and be prepared to pay via a different method while you wait for the new card to arrive. Make sure you update payment methods with any services that automatically charge your debit card on a recurring basis since those charges will be declined.