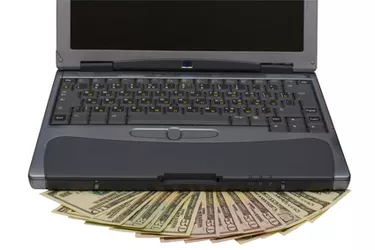 Are you ready to quit your day job and build something on your own? Then you could start a money transfer business that operates entirely online. The World Bank estimates that low- and middle-income countries, such as Mexico, Egypt and China, received ​$540 billion​ in 2020. In this digital era, anyone can send money abroad with the click of a button.
Tip
Most states require money transfer businesses to maintain a minimum net worth, register with the U.S. Treasury Department and obtain a license. Depending on your location, you may also need to purchase a surety bond, pass a background check and take an annual exam.
The global digital remittance market is more competitive than ever before. Wise, XE, MoneyGram, WorldRemit and other money transfer services generate millions in revenue. Compared to traditional banks, they have faster processing times, better exchange rates and very low or no transfer fees. Here is what you should know about starting a digital money transfer business.
Nowadays, consumers can send and receive money via their mobile phones within minutes. PayPal, Wise and other remittance service providers operate exclusively online, which allows them to keep the costs low. Their revenue comes from money transfer fees, currency exchange fees or both. For example, PayPal charges a percentage for each transaction, plus additional fees for other services offered to consumers and merchants. But this business model is a lot more complex than it seems.
If you want to offer money transfer services, start by researching the market and the competitive landscape. Research the key industry players to gain a better understanding of their products and services. Try to figure out what they do best and what could be improved – and then brainstorm ideas for your small business. Could you offer lower rates or fill a gap in the market? Is there anything you would change about popular services like PayPal or Payoneer?
Next, draft a business plan that reflects your vision and outlines the steps needed to get things up and running. This document should include a brief overview description of your services, target market, competitors, financial aspects and legal requirements. Calculate your startup costs and then look for financing options, such as venture capital or small business loans.
Ideally, choose a niche rather than trying to sell to everyone. Focus on a market that is underserved and large enough to generate steady revenue, recommends George Brown College. There is also the option to open a franchise. For example, you can apply to become a Western Union agent. The organization provides its agents with a free starter pack, specialized software and training resources.
Start a Money Transfer Business
The digital remittance market is regulated at the state and federal levels. As an entrepreneur, you must register your money transfer business with the state and then apply for a tax ID number. After that, it's necessary to open a bank account and get a money transmitter license. Head over to the Nationwide Multistate Licensing System Resource Center to see the requirements in your state.
For example, Washington law states that any business offering money transfer services inside or outside the U.S. must apply for a money transmitter license. To qualify, you need to register as a Money Service Business with the U.S. Treasury Department and maintain a surety bond of ​$10,000​ to ​$550,000​, among other requirements.
The State of Georgia prohibits money transfer businesses from using the words "bank," "trust" or "credit union." Other states, such as Texas, require companies to pass a background check and submit their financial statements when applying for licensure.
In addition to the steps above, you must register with the Financial Crimes Enforcement Network. Depending on where you live, you may also need to take and pass an annual examination, complete specialized training and get a professional certification. Again, these rules vary by state, so it's best to discuss your options with a commercial lawyer. Don't forget about payment protection insurance, liability coverage and other basic insurance policies required to start a money transfer business.