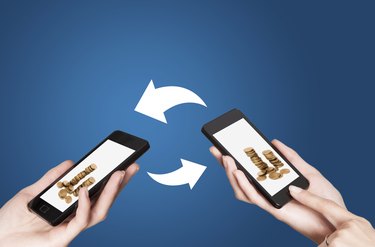 Wire transfers are a convenient and safe way to electronically transfer money from one bank account to another, fund new bank accounts or send money to someone's bank account. Capital One Bank allows checking and savings account customers to send out wire transfers as well as accept transfers from U.S. institutions into their Capital One accounts.
Outgoing Wires
Capital One Bank customers with personal checking and savings accounts can transfer money between their accounts, as well as to other banks and brokerage accounts. You can set up the transfer through your online Capital One account. Log into your online account, choose the external transfer link, and enter in the receiving bank's name and routing number. You'll also need the receiver's name and account number and the amount you want to transfer.
Incoming Transfers
You can also accept incoming wire transfers through your Capital One Bank account. Give the sender your Capital One account number as well as the Capital One routing number found on the Capital One website. Log into your Capital One account to view your incoming transfers. Depending on what type of Capital One account you have, Capital One sets daily, weekly and monthly transfer limits. These limits set a cap on the number of times, as well as the amount of money, you can transfer or accept funds.