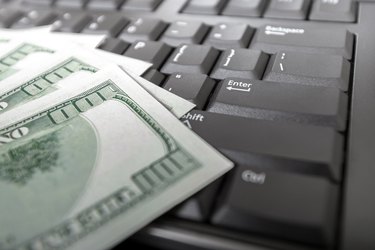 Banamex Bank is a division of Citigroup that offers financial services throughout Mexico. If you are a Citibank checking or savings account customer and need to send money to a friend or family member in Mexico who is a customer of Banamex, you can use the company's wire transfer services. Sending money to Mexico through Banamex is free. You can make transfers 24 hours a day, 365 days a year.
Via the Citibank Website
To wire money online, sign into your Citibank account, choose the global transfer link and enter the recipient's name, account number and the amount you want to send. You can send the money in two ways: directly to the recipient's Banamex checking account, debit card or credit card; or by having the recipient pick it up as cash at a Banamex branch in Mexico. As of 2015, transfer limits for sending money directly to a Banamex account are $3,000 daily and $10,000 weekly for Blue customers. Gold customers have a $3,000 daily and $25,000 weekly limit, while Private customers have a $5,000 daily and $25,000 weekly limit. Limits on cash transfers are $1,000 a day or $2,500 a week for all customers.
At Citibank ATMs
From a Citibank ATM, insert your card, enter your PIN and follow the prompts to global transfers. Enter the recipient's name, account number and amount to send. Daily and weekly transfer limits also apply for ATM transfers. As of 2015, the transfer limits for ATM transfers were $3,000 per business day and $10,000 per week.