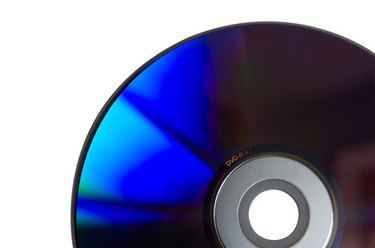 Walmart generally has a 90-day return policy for items, with or without a receipt. Electronic equipment, however, has a shorter return time and a few stipulations--and shoppers can only return electronics to the store. Computer components and accessories, such as printers or a wireless keyboard, must be returned within 45 days of purchase. The consumer has 30 days to return camcorders and digital cameras, while only 15 days for computers or postpaid cell phones. Software, music and movies must be returned unopened.
Step 1
See the Walmart associate at the store's entrance when you bring an electronic back. The associate will put a sticker on the item to be returned.
Step 2
Go to the Walmart return counter and give the cashier the item in its original packaging and present personal identification, such as a driver's license. You must do so within the allotted time rules for a full refund. If the item was less than $25, a cash refund will be issued. If you return electronics worth more than $25, you will receive a refund via a gift card. An even exchange is also permitted. Walmart also considers the manufacturer's warranty when performing a return of an electronic item.
Step 3
Walmart will accept three returns without a receipt within a 45-day period. If the consumer exceeds this limit, he will be flagged and a manager must approve any returns. This flag is removed after six months of no returns without receipt.
The time period for returns of electronic purchases made from Nov. 15 to Dec. 25 does not begin until Dec. 26. For example, if the consumer were to buy a digital camera Nov. 27, he would be able to return it until Jan. 24.