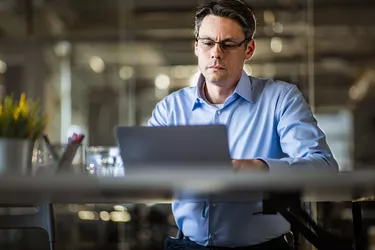 A product purchased at the Home Depot can be covered by a warranty, or extended protection plan. This warranty is in addition to the manufacturer's warranty. A Home Depot warranty can cover the cost of repairs or replacement. It is a good idea to purchase the warranty at the same time you purchase your item. If you opt to not purchase the warranty at that time, you have up to 30 days to purchase a warranty. Once you purchase the warranty, you must register it either online or by mail.
Online Home Depot Registration
Purchase an extended protection plan at your local Home Depot. Ask the sales representative for an extended protection plan for the items you purchased. Collect a receipt for your warranty. The receipt is necessary to register a warranty.
Access the Home Depot's extended protection plan website. Click "Register Your Plan," then select the item that is covered by the warranty. Fill in the information about your purchase. The form requests details such as the purchase date, purchase price, receipt number and service plan SKU number. This information is available on your receipt. Click "Continue."
Fill in your personal information. Information requested includes your name, address and phone number. Click "Continue." Fill in your product information. Enter additional information about your product, including the model number and brand. If the product was installed, fill in information about the installation. Click "Continue."
Click "Finish" to complete the warranty registration. If you have another item to register, click "Add Another."
Mail-In Home Depot Registration
Request a extended protection plan pamphlet and a duplicate receipt for your purchase from the sales representative at the store. Fill out the warranty form inside of the pamphlet. Provide your personal and product information. Do not leave any blanks.
Check the information against your receipt to ensure accuracy. Filling out the wrong information could lead to a delay in processing or your product not being registered.
Mail in the warranty form to the address listed. Include the duplicate of your receipt with your form. Wait for confirmation of your warranty registration. You should receive the confirmation within three weeks. If you do not receive it, contact the number listed on the pamphlet.
Tip
If you have questions about the warranty or the sign up process, you can contact Home Depot's customer service team at 1-800-466-3337.
You can also register your warranty by contacting the warranty department by phone.
Things You'll Need
Receipt

Extended purchase plan pamphlet