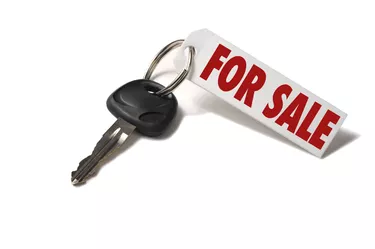 CarMax is a used car retailer that operates through the CarMax website and at 236 physical CarMax locations. Through CarMax, prospective car buyers can purchase a used car, and car owners can sell or trade in their used vehicle. CarMax offers no-haggle pricing, hassle-free car buying, used vehicle quality certification, 24-hour test drives, a limited warranty and the Love Your Car, 30-day money-back guarantee.
What You Can Do with CarMax
If you have an old car to sell, you can sell it to CarMax, whether you intend to buy a new car at a CarMax dealership or not. CarMax will provide you with a non-negotiable in-person or online offer, which is valid for seven days. After the vehicle is inspected at a CarMax store, you will receive your payment for the total amount of the offer, or an adjusted amount based on the inspection results. You can also trade in a car and buy another one from CarMax.
Cars purchased online are eligible for free home delivery within 60 miles of a CarMax store or can be shipped to the nearest CarMax location.
Car buyers can browse cars, trucks and SUVs on carmax.com or at their local CarMax. CarMax owns every car they sell, and the vehicles are located at one of their physical locations. Cars in the CarMax inventory are purchased at auction or through individual purchases or trade-ins.
Once you identify the vehicle you are interested in, you can visit a dealership to see it in person or buy it directly online. If you want a 24-hour test drive and the vehicle you are interested in is eligible for it, a salesperson will collect your driver's license information and verify that you have comprehensive and collision auto insurance.
Like Carvana, CarMax strives to simplify the car buying process by offering no-haggle car prices and no-pressure sales. Unlike traditional used car dealerships, the salespeople at CarMax make the same commission no matter what a car's price. This removes the pressure on both ends of the sale.
Cars in the CarMax inventory are purchased at auction or through individual purchases or trade-ins.
CarMax Service, Warranties and Return Policy
The CarMax "Love Your Car Guarantee" gives CarMax customers peace of mind by offering a 30-day return policy. Car buyers can return their vehicle for a full refund if the car has been driven less than 1,500 miles since purchase and is in acceptable condition.
Every CarMax vehicle comes with a 90-day/4,000-mile limited warranty, even if the car is still covered under the manufacturer's warranty. The company also offers optional MaxCare extended service plans that cover parts and major vehicle systems. MaxCare policies offer nationwide protection, emergency roadside assistance and rental reimbursement with deductibles starting at $50.