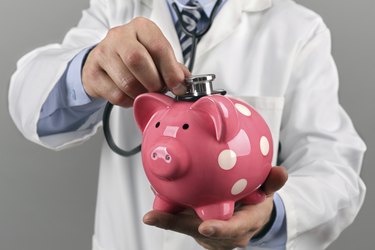 Humana provides health insurance coverage for individuals and families as well as Medicare, dental, vision, prescription drug and supplemental insurance. Some employers utilize Humana as their group insurance provider for employees. As a Humana customer, you have the option of paying your premium bills online through the Humana website.
Register for Online Account
Before you can pay your bill online, you need to register for a Humana online account. From the registration page, choose the "all other members" link. Next, enter your Humana ID number or Social Security number, date of birth and zip code, and accept the terms and conditions. On the next page input your email address, create a user name, pick a password, and choose a security question. Click "submit" and your online account is active.
Log Into Online Account
To pay your bill, log into your account and click on the "eBilling" link found on your account homepage. Choose the one-time payment option, enter your bank information and how much your want to pay, and click "submit." After your first one-time payment goes through, you will have the option of setting up recurring payments so your premiums are automatically paid each pay period.