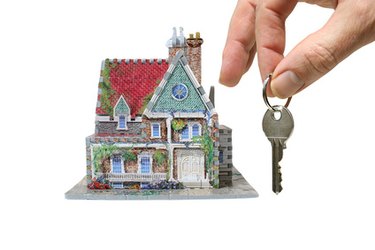 The Multiple Listing Service (MLS) offers a streamlined real estate service now available to independent sellers. Buyers and sellers are brought together by a real estate agent or broker using the MLS system. As a result, access to the MLS is a standard for real estate agents and brokers. Individuals looking to sell their home—also known as "for sale by owner" or FSBO—can also list their property using the system. Flat-fee listings provide FSBO properties the same exposure and benefits.
Step 1
Collect the required information. To list on MLS, you need the property location, price, type, number of rooms and contact information at minimum. Providing the school district, shopping and other amenities provides a more informative listing.
Step 2
Locate a flat-fee MLS. Contact a real estate agent or broker to request information about flat-fee listings. Alternatively, ask an agent or broker if they offer flat-fee listing services. Many agents offer "a la carte" services, which means you can select listing only.
Step 3
Review the listing contract. Make sure you review the contract closely prior to committing to anything. Pay the required fee. Flat-fee listings range in price considerably in each state and community. In addition, pricing is affected by the number of months the listing is requested.