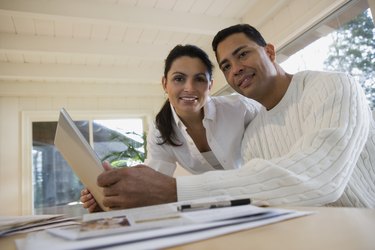 Several governments in the Asia/Pacific region, including India and Malaysia, offer employee savings and retirement accounts, similar to the Social Security system found in the United States. If you own one of these Employees' Provident Funds, you can check your EPF balance using several methods.
Use Online Account
To check an EPF balance online, you usually need an online account with the organization. In Malaysia, for example, members register through an EPF kiosk or counter or call the EPF call center and receive an activation code to set up their online accounts. In India, users sign up for an EPF Account Passbook account with the India Employees' Provident Fund Organization by registering with a mobile number, date of birth and name. The EPFO then texts a PIN number that you use to log into the account to view your EPF balance.
Through Text Message
EPFO account holders in India also have the option of checking their balances through text messages. To do this, visit the India EPF website and click on the "Know Your EPF Balance" link. Select your EPFO office and then enter your EPF account number, name and mobile number. The India EPFO then texts your EPF balance to you.