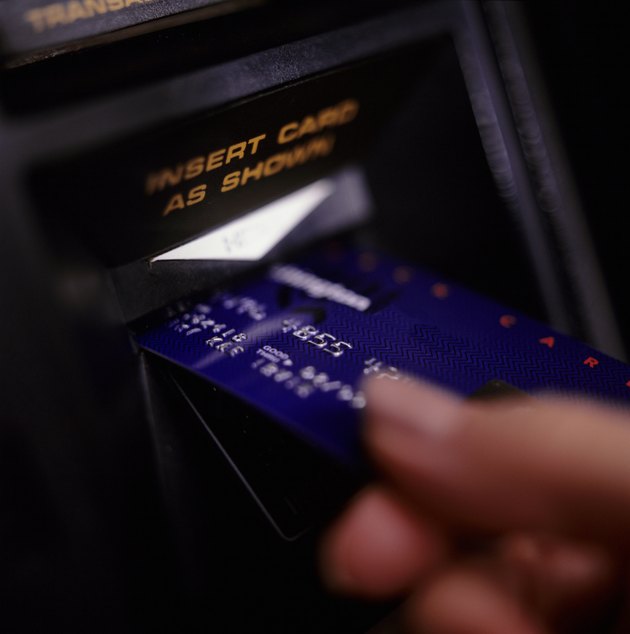 Federal, state and county correctional facilities create a finance account for each inmate during the initial intake process. The account includes money in the person's possession at the time of intake, and deposits made later by family and friends. Although each correctional facility sets its own rules and options for sending and receiving money, most allow you to make deposits at the facility, using a wire-transfer, by mail or online. Always check with the facility before depositing any money, as some limit how much you can deposit each day, week or month.
Direct Deposits
Most facilities use an automated payment processing system for in-person deposits. Look for an ATM-style machine near the entrance or in the lobby of the building. You'll most likely need to make deposits using a credit or debit card, not cash or a personal check. Enter the location and name of the facility, as well as the recipient's name and identification number, using a touch-style keypad to credit the deposit to the inmate's account.
Wire-Transfer Deposits
Although most correctional facilities accept wire-transfer deposits, the facility may require you to use a specific transfer service. Available deposit methods and options for sending money, such as whether you can send money online, over the telephone or whether you must visit the office in-person, depends on company rules. For example, Western Union will accept deposits using any of the three methods, while MoneyGram doesn't accept telephone deposits and only accepts online deposits to inmates in federal correctional facilities.
Deposits by Postal Mail
The only acceptable payment methods for deposits sent by postal mail generally are cashiers checks and money orders. Follow the facility's instructions as to the information you'll need to provide to make sure the inmate receives the money. For example, if a central agency processes deposits for more than one correctional facility, you may need to write the inmate's name, identification number and housing unit on both the envelope and on the check.
Online Deposits
Facilities that accept online deposits usually use a third-party service. You'll need to create an account and pay with a debit card or a credit card. If the facility offers this option, check first to see whether there is a per-deposit or per-day limit. For example, the Harris County, Texas jail limits deposits to no more than $100. In addition to depositing money, some online services also have a commissary ordering system so you can send snacks and other food items to an inmate.