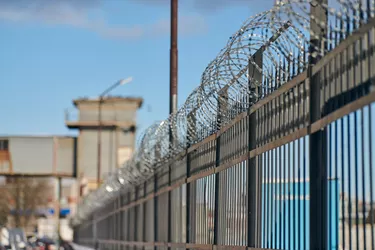 Buying items such as food or supplies from the Texas inmate commissary makes prison life a bit more bearable. To buy these items in prisons in Texas, inmates need cash deposited into a trust fund administered by the Texas Department of Criminal Justice. If you're wanting to know how to send money to prisoners in Texas, know that you have several options both online and in person using a certified check, card, money order or cash.
Basic Requirements for Sending Money
No matter what form of payment you send to the inmate's TDCJ trust fund, the state requires you to include your name and address on the mailing envelope and the money instrument. The TDCJ does not allow you to send cash or personal checks to an inmate or the trust fund that handles deposits in the inmate's name. Always include the inmate's first and last name as well as their offender identification number so the money gets credited to the inmate's account.
Three options are available for sending money through approved TDCJ service sites.
Sending Money to Texas Inmates via Mail
You can mail a money order or a cashier's check to the Inmate Trust Fund in Huntsville, Texas. You must obtain a deposit slip from the offender and enclose it with the payment. The check or money order needs to be paid to the "Inmate Trust Fund for Name" and "Number." The "Name" is the inmate's name and the "Number" is the prisoner's account number.
Direct Depositing to TDCJ Trust Fund
TDCJ allows you to send money once a month via a deposit that's directly debited from a checking account. To set up the monthly deposit, mail a voided check from the account from which funds will come and a completed ACH Credit form to the TDCJ trust fund for inmates in Huntsville.
Using Approved Corrections Sites
Three options are available for sending money through approved TDCJ service sites. All of these sites charge a fee for sending money to the inmate, but you can set up an account for free.
For example, you can use TouchPay to send money via a credit or debit card. You can also send money from TouchPay by buying a MoneyPak from participating retail locations. Use the MoneyPak number to make a deposit into your TouchPay account so you can forward the money to the inmate.
Another option involves setting up an account at Jpay.com. You then can transfer money via a credit or debit card as well as money orders to an inmate's account. You can also deposit money into this account with a MoneyGram Express Payment.
The third option involves setting up an account with eCommDirect. This plan allows you to make a deposit of up to ​$300​ via credit card.
Wiring Money to Texas Prisoners
You can send money to an inmate in Texas through Western Union at one of the Western Union Convenience Pay locations in Texas. You also can go to any Western Union Quick Collect location in the country to send money. The wire transfers must be made out to the inmate's code city, which you can obtain through the prison.
You also can transfer money via ACE Cash Express. The money can be sent online or from any of its nationwide locations.