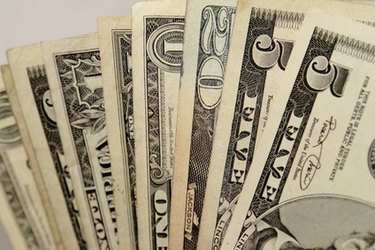 PayPal is an online company that facilitates payments between buyers and sellers. Instead of giving credit card numbers to a seller, the numbers are given to PayPal, which then deposits funds into the seller's PayPal account, without the seller having access to the buyer's credit card information. PayPal can also be used to accept funds, such as when a freelancer is paid. PayPal members have the option to connect a bank account to their PayPal account to enable free withdrawal transfers of money. PayPal debit cards and checks can be used to withdraw funds, yet a fee may be required.
Step 1
Go to the PayPal.com website.
Step 2
Click on the "Sign Up" link located at the top of the PayPal home page.
Step 3
Select the type of account you'd like to create: Personal, Premier or Business. Personal accounts are primarily for buying, Premier accounts are primarily for buying and selling, and Business accounts are for merchants who buy or sell. Any account can be used to accept funds.
Step 4
Complete the online form that opens after selecting which type of an account to open. You will be required to enter an email address, name, address, birth date and phone number. Use the email address you want associated with the PayPal account, as that will be the email address you give to accept funds.
Tip
To avoid withdrawal fees when accessing your funds deposited into your PayPal account, add a bank account to your PayPal account, after it is created.
Warning
Guard your email account information, as it can be used to in efforts to access your PayPal account.