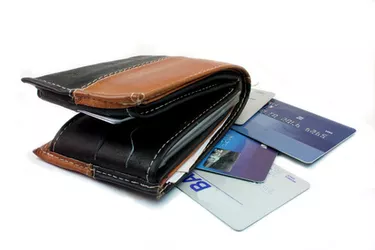 There are several different payment methods that cardholders can use to pay off balances and increase available credit, according to Bankrate.com. Each credit card company has its own policies, but it is typically possible to make payments with cash at a bank or retail location, to mail payments or to arrange for a bank or debit card draft via phone or online.
Consumers are increasingly choosing to pay their bills online. In most cases, you will have at least two options for making an online deposit to your credit card account.
Credit card websites: Your credit card's website may have an online payment option that will allow you to set up a one-time or monthly draft on your checking account or debit card for the amount that you choose to pay.
Bank bill pay: Your bank may offer a bill pay service that allows you to pay your bills directly from your checking account. You may be able to make the payment electronically, which means that funds will be transmitted directly from your account to your credit card company. Another option is to have your bank mail a paper check to your credit card company.
Credit card companies sometimes offer payment by phone options, which allows you to use an automated voice system to make a payment using your bank details or debit card. It may also be possible to speak directly to a customer service agent who can process the payment for you. If you have a smartphone or tablet, you might also be able to make payments via your credit card company's mobile app.
Some banks, such as Chase, offer the option of making payments on bank-issued cards by visiting a bank branch and asking a teller to make the payment for you or via an ATM that is owned by the issuing bank. The advantage to this option is the quick posting of payments, as well as your ability to use cash, debit or credit cards to make your payment.
Third-Party Cash Payments
Both chain retailers – such as drug stores, grocery stores and big-box stores – and check-cashing services offer in-person bill payment options. You'll need to give the cashier your card along with cash and explain that you want the cash to be applied to your card balance. There will typically be a fee for this, and the cashier may be instructed to check your ID and enter your personal details into the store's cash register before processing the transaction. You'll be given a receipt for your deposit which you should hang on to until the deposit is applied to your account, which usually takes less than an hour.
The primary advantages of retail store payments are that you can pay in cash and receive a receipt showing what you have paid. The disadvantage is having to pay an additional fee for this convenience.
For many decades, credit card holders made their payments by mail with a paper check or money order. Using mail to pay bills is less common than it used to be, but many people still prefer this method. In fact, if you've opted to continue receiving paper statements by mail, chances are that your credit card company is sending you a free envelope and payment stub in each mailing.
The primary drawback is the possibility that mail delays and delivery issues could slow down your payment. This can result in late fees as well as possible damage to your credit score. Many people who continue to pay bills by postal mail opt to pay extra for a tracking service so that they can know when the bill payment actually arrives at the credit card's billing center.