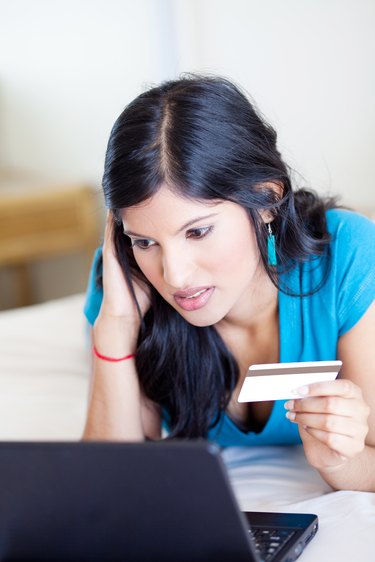 ADP Prepaid Card holders have several options for checking their account balances. Because the ADP card is a prepaid card, it's important to know your balance before making purchases to assure you have enough money on the card to cover the purchase. You can check your ADP card balance online, through the mobile app and over the phone.
Online Account
From the ADP ALINE Card home page, click on the "Sign In" link and enter your card number or user name, as well as account password. Your account balance is shown on the home page of your account. You can also access information about recent activity such as deposits or payments.
Register for an Account
If you don't have an ADP online account, click on the "First Time Visitor?" link and register for one. Enter your card number and create a user name and password.
Email or Text Alerts
From your online account, you can also set up email and text alerts for your current balance. In your online account, choose the email and text alert option, enter your email and phone number and pick how often you want to receive balance alerts.
Mobile App
The ADP ALINE card app is available for Apple and Android products. Apple users can download the app through the Apple app store, while Android users should visit mobileapp.adp.com to download the app. Use your log-in information from your online account to access your account information and balance through the mobile app. If you don't have an Apple or Android device, you can still access your account on your device's web browser using ADP's mobile-friendly website.
Over the Phone
To access your account balance over the phone, call 1-877-237-4321 and follow the voice prompts. The prompts ask for your card number before providing your account balance.
ATMs
You can also view your balance through an in-network ATM. Put your card in the ATM, enter your card's Personal Identification Number and choose the option to view your balance.
Monthly Statement
Another option is to view your monthly statement to see your balance, but that number may not reflect the most current balance. ADP sends monthly statements through the online accounts, or you can request paper statements for an additional fee.