If you have an American Express card, there's a good chance you're already enrolled in their popular Membership Rewards Program. It's a built-in feature with most American Express cards. You earn at least one point for every dollar you spend on your American Express card. Shopping at certain stores also will allow you to earn up to 10 times the number of ordinary points. Once accumulated, American Express points never expire. They can be used at your favorite restaurant, for travel, gift cards or through the ShopAmex.com Web site.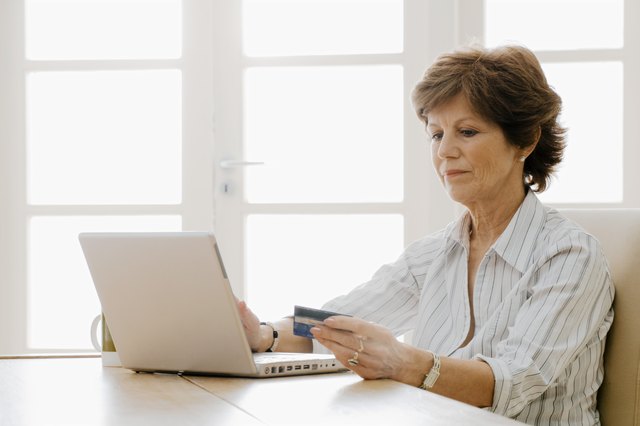 credit: Jupiterimages/Pixland/Getty Images
Step
See how many points you've accumulated. Go to the American Express Membership Rewards Program Web site (See references). While you're there, you'll be able to see how many points you've earned through the Points Summary link.
Step
Click on the Use Points link on the Membership Rewards Web site. There you'll find offers categorized by travel, shopping, dining and entertainment. ShopAmex.com is a proprietary American Express Web site that offers a variety of products for points holders. Select the category that most appeals to you.
Step
Organize offers by price range or brand. Each category has a number of offers available. Depending on the category, you might find offers that cost only a few hundred points. On the other hand, certain travel categories show vacation packages for a million points. To organize the offers, place a click beside the number of points you have or the brand you want, in the "Refine by" section within the sidebar. Once you click a box, the offers on the page will automatically update to reflect your request.
Step
Select the offer you want. Scan through the page of offers that match your points and brand request, and click on one you like. Read through the description. If you like the offer, click on the "Add to Cart" button to purchase the item using your points. You'll be directed to log in to your Points account to order the offer with your available points.