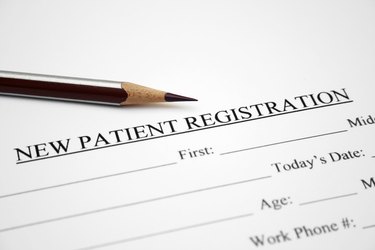 There are close to 75 million people covered by Medicaid in the U.S., and this program is funded and administrated by states and the federal government. Once an application is complete, it can take a while to process – applicants can easily check the status of Medicaid applications, though. It is also important to note that some states have expanded their Medicaid services recently, and Healthcare.gov has links that provide specific details on this.
Check Status of Medicaid Application
Medicaid.gov advises applicants to check with their state Medicaid programs for status updates; specifically, they should check with the office where the application was completed. The Medicaid state contact page provides links for every state office. Each can provide answers about eligibility, coverage, services, claims, finding providers and application status information, either online or through phone calls.
It can take anywhere from less than 24 hours to 45+ days to process Medicaid applications, but according to the American Council on Aging, it usually takes from 45 to 90 days. When applicants do not provide the proper supporting documentation, it can take longer to receive an answer. This site also has tools to help applicants determine their eligibility and get help with qualifying.
My Medicaid Application Was Denied
When applicants are denied Medicaid, it can put them in very difficult positions. Denied individuals can become eligible in some cases through government-approved Medicaid companies, though. Sometimes, applicants make mistakes when applying. This is common because the paperwork can be confusing. Caseworkers also make mistakes and even without errors, it is possible to request a reversal, appeal or re-apply.
Upon receipt of a denial (which must be in writing), applicants can contact caseworkers. If there are errors made by either party, it may be possible to straighten out those errors. Medicaid planners can also help with this process and can be found on the Medicaid website. Appealing a denial can take a long time, and the instructions for doing this are included in the denial letter. Some applicants work with attorneys who can help.
Medicaid Managed Care Providers
Medicaid uses managed care organizations (MCO) that deliver Medicaid health care services to beneficiaries. These companies are contracted with state Medicaid agencies and receive payments from Medicaid for their services. Kaiser Family Foundation has a chart that shows Medicaid MCOs in 39 states, along with their parent firms. This information was current as of September 2018 but is subject to change.
The table only shows MCOs that provide comprehensive services to Medicaid beneficiaries. Prepaid Inpatient Health Plans (PIHP), Programs of All-Inclusive Care for the Elderly (PACE) and Prepaid Ambulatory Health Plans (PAHP) are not included here. To see which providers are available near you, it is best to check your state's website. For example, the NJ Department of Human Services Division of Medical Assistance & Health Services has a page devoted to helping beneficiaries choose an MCO.
MCOs can provide coordinated Medicaid healthcare services, prescription drug benefits and other kinds of supports. It is important to choose an MCO that operates in the county where the beneficiary lives, though. There will be additional eligibility requirements as well, so be sure to read everything over carefully.