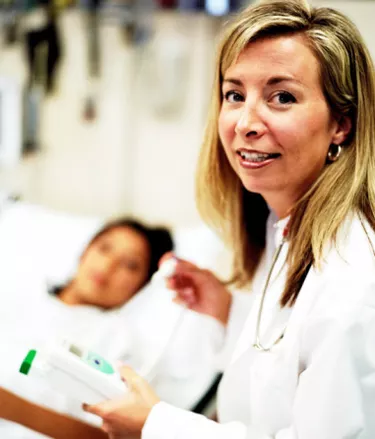 National healthcare reform laws are making it possible for some states to expand Medicaid eligibility beyond the families it typically covers. The only single people previously able to qualify for Medicaid were pregnant women, senior citizens and those with disabilities. The coverage is now available to single adults who qualify by earning low incomes.
Medicaid Coverage
Medicaid is free health insurance provided by the federal and state governments. States commonly issue coverage to those who qualify for Medicaid benefits through county offices under the administrative supervision of a welfare organization such as the Department of Children and Family Services. There are various packages for Medicaid offering different levels of coverage such as hospitalization, doctor visits, prescription drugs, non-emergency transportation and long-term care, which includes care at resident nursing home facilities.
Expanded Medicaid Eligibility
Connecticut was the first state to expand Medicaid coverage to include single adults with no children. The move requires federal approval and is made possible under the Affordable Care Act. The state-sponsored insurance program that formerly covered low-income people, State-Administered General Assistance, has been replaced by the expanded Medicaid coverage now available to those with similar qualifications. The state department of social services will directly administer Medicaid for adults with low income.
Standard Medicaid Qualifications
States issue Medicaid coverage to impoverished families, pregnant women, senior citizens and disabled children and adults with low income. The income scale is raised for some people after medical bills exceeded the slightly higher income of the individual. Single adults without disabilities are not considered -- with the exception of low-income pregnant women in need of prenatal care. Anyone with bank accounts, cash or assets worth $1,500 such as a personal car is denied coverage.
Expanded Coverage Qualifications
Adults between the ages of 19 and 64 may apply for Medicaid since the enactment of healthcare reform legislation. The assets of adults are not taken into consideration, but income must be very low in most cases. Single New York City residents must earn $177 or less per week to qualify for Medicaid. You must be a resident of the state in which you apply and provide positive identification. Qualified immigrants also have Medicaid eligibility.