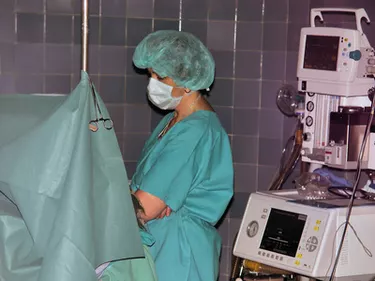 Public assistance, also known as welfare, provides eligible individuals with financial aid. Programs such as Medicaid provide health care insurance to qualifying individuals and families. Benefits are available through the Social Security Administration.
Identification
Medicaid is a federal public assistance program that offers medical and medically related services to low-income women, children, elderly people and individuals with disabilities. According to the PolicyAlmanac.org, "Medicaid provides supplemental coverage for low-income Medicare beneficiaries for services not covered by Medicare (e.g., outpatient prescription drugs) and Medicare premiums, deductibles and cost sharing."
History
The Medicaid program was born out the same legislation that created the Medicare program -- the Social Security Amendments of 1965. Prior to the Social Security Amendments of 1965, federal assistance was provided through two grant programs, one of which was the Kerr-Mills Act. The Kerr-Mills Act provided elderly individuals with out-of-pocket expenses such as premiums, co-payments, deductibles and costs for uncovered services. Congress extended the Kerr-Mills Act into what is known today as Medicaid.
State Requirements
Although Medicaid is a joint federal and state program, states are authorized to individually define eligibility standards, benefits package, payment rates and program administration under broad federal guidelines. In essence, each state runs its own Medicaid program and qualifies residents according to state standards. As a general rule of thumb, though, enrollees must meet a minimum income threshold and belong to a qualified group.
Exclusions
Medicaid does not provide health insurance to all low-income individuals. The groups that most broadly qualify for Medicaid are members of families with children, pregnant women, the elderly and individuals with disabilities such as blindness. Any person regardless of income who does not fit into one of these groups, such as childless couples, may not qualify for Medicaid. Waivers may be available to individuals and families that do not fit into these groups.