Each state has an unemployment insurance program to provide benefits for individuals who have lost employment through no fault of their own. Their employer may have had to make some layoffs because of a downturn in earnings, or the job that a person works might only be seasonal. As long as those who have lost their jobs meets their state's eligibility requirements, they will receive temporary financial assistance to help them stay afloat until they find another job, or until the eligibility limit, which is 26 weeks in most states, has been met. Once you've submitted an application, you may wish to check on the status of your claim, or the status of your next payment. This can be done several different ways.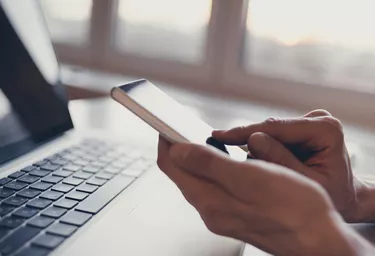 Wait for Notification
The United States Department of Labor reports that some states have a one-week waiting period before benefits can begin. The agency also points out that it typically takes two to three weeks from the date of your unemployment benefit application before you start receiving checks. If three weeks have passed and you have not received a check or a notification of benefits in the mail, then it's time to take action to check on your case.
Check Unemployment Benefits Online
Visit your state's Department of Labor homepage and check to see if there is an online inquiry form you can use to check your unemployment benefits. For example, Georgia's Department of Labor has a Certification Inquiry form that requires users to input their social security number and established PIN. They must then check the circle next to the "Inquire into your UI benefit payments" line and press submit to see their results. Other states, such as Rhode Island, give claimants a confirmation number after they apply for benefits that they must use when making an online inquiry.
Send a Secure Email
Another option is to send a secure email. This is often done through the state's Department of Labor contact us page. For example, the Pennsylvania Department of Labor & Industry Office of Unemployment Compensation has an Unemployment Compensation Contact Form. New York State allows claimants to sign in to their online accounts and send an email by clicking "Messages." Individuals should keep in mind that this method for checking on benefits may be effective but will take longer than the other methods listed.
Call the Unemployment Benefits Hotline
Many states allow individuals to apply for benefits over the phone, and others have hotlines you can call to speak with someone about the status of your case. For example, Rhode Island residents must call 401-243-9100 and give the representative their confirmation number. Applicants in Texas have to contact the Texas Workforce Commission by dialing Tele-Serv at 1-800-558-8321 and pressing the number 2. Your state's Department of Labor will be able to direct you to the specific number you need to call to check on your benefits.